Voltz Server
Last modified on Feb 25, 2021 in modpacks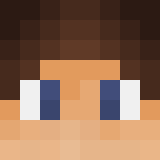 By ApexHosting
Number of mods: approximately 23 mods
This modpack is fit for private to small server population.
Voltz was created by the Technicpack team and is one of the most popular packs from this creator.
On a Voltz server most people use it to launch rockets and create a nuclear war. Well that's actually believe what the modpack is made for, but because if this a large server would not work to good because there will always be people who will keep griefing the spawn so maybe that is not the best idea. In this modpack you'll have the choice between dozens types of rockets and explosions, it can be quite hard to gather them all but it'll be worth it! Voltz server are a great way to have fun with a few friends doing something completely different than you have experienced on other servers.
How To Make a Voltz Server With Apex Hosting
Select your server package from our pricing page
On the 'Configure Your Server' page, complete the required fields
Under 'Server Version', select 'Voltz' from the dropdown list
Complete the order and your Voltz server will be created instantly