Start Minecraft 'The Walls' Server
Last modified on May 19, 2023 in gametypes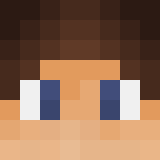 By Dalton Whalen
Overview
When playing vanilla Minecraft, collecting resources is an integral part of gameplay, especially when first participating in a world. After some time, players may wish to expand these skills even further to challenge other players. Introducing The Walls, a gametype that combines the rush of collecting resources along with PvP in a struggle for power. With up to 5 players on each of the 4 teams, you must collect resources to build up your arsenal, as a 15-minute timer will expose you to the other teams for a final fight. Knowing how to install and get started with The Walls can be confusing for unfamiliar players, so we have created this Apex Hosting guide to ease you through it.

Preparation
Before installing a premade gametype, we highly recommend resetting all of the server files to prevent any file conflicts between versions.
Navigate to the Apex Server Panel, then stop the server.
Using FTP, back up any important files to your computer.
On the left-hand menu, select the Reset Server Files button.

When prompted, select all files to be removed.
Afterwards, enter reset into the text box when prompted.

Do not restart the server yet.
Installing The Walls
Navigate to the Apex Server Panel page.
Scroll down to the Game File section, then open the dropdown menu.

Locate and select The Walls version.
Follow the prompts, then select to use the included world.

Restart the server to load up the premade gametype.
Getting Started with The Walls
Upon first joining, you will be within a small wooden lobby floating high in the sky. To get started, locate the wall with the arena signs. To begin, right-click on an arena sign to join the waiting queue.
In this secondary waiting room, you will be queued until enough players are ready to begin the 60-second countdown. On the wall you will find the Kit Selection to enter the arena with your chosen class. These include:

Alchemist
Potion of Healing
Splash Potion of Harming x2
Potion of Fire Resistance
Potion of Swiftness

Miner
Stone Pickaxe
Torch x20
Potion of Night Vision

Farmer
Iron Hoe
Wheat Seeds x10
Bone Meal x15

Warrior
Stone Sword
Leather Cap
Leather Tunic
Leather Pants
Leather Boots
Gameplay
Once at least 2 players have joined the arena, a 60-second timer will begin to count down until the game begins. Upon hitting 0, each team will be separated into their own survival location separated by large walls.
Along your arena there will be various resources that you can collect in the form of trees, ores, and even chests containing helpful loot. Within this gamemode, you are given 15 minutes to play and obtain items within your corner of the arena.
Once you have your items collected, digging underground will be your chance at salvation. With caves, ravines, and chests, this is where finding the items for the final showdown will be extremely important
After 15 minutes, the walls will fall, leaving you exposed to the other teams. Using your skills and items, either charge forth into battle or attempt to protect yourself. But beware, the center has additional chests and access to diamond ore, giving a strong incentive to reach it first.
With the walls removed, the final fight will occur. Each team will need to fight in order to become the last one standing. Once a single team remains, the winner will be decided, granting victory against your enemies.

Conclusion
With that, you now know how to install and get started with The Walls, a fun race against time that encourages teamwork and the drive to obtain loot early. While most PvP minigames force you into a fight immediately, having 15 minutes to prepare and play a rushed form of survival is a fun change of pace. Whether you work as a team to collect the resources, build a base to find from afar, or attack head-on, this gamemode promotes a play style for everyone.

Helpful Links
Apex Hosting Gametypes
All Gametype Guides
How To Make a The Walls Server With Apex Hosting
Select your server package from our pricing page
On the 'Configure Your Server' page, complete the required fields
Under 'Server Version', select your version from the dropdown list
Complete the order and your The Walls server will be created instantly