Start a Build Battle Server
Last modified on Nov 3, 2022 in Gametypes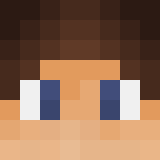 By Dalton Whalen
Overview
Despite the name focusing on mining and crafting, building is a massive part of the Minecraft gameplay loop. Whether you're building houses, scaffolding, or even decorating a cave, focusing on builds is vital to a subset of players. With so much interest and differing concepts, players began creating competitions to test their skills in the world of building. Introducing the Build Battle gametype, a premade server version that includes all of the worlds, plugins, and configurations needed to host a server for players to join and experience. Fight against other players across differing arenas and themes in order to create the most spectacular builds you can dream of. With Apex Hosting, installing this premade gametype is as simple as using a dropdown menu, so we have created this tutorial to guide you through the setup process.

Server Preparation
When installing a premade gametype, we highly suggest removing all files ahead of time. This will prevent any file conflicts, which can lead to crashes.
Navigate to the Apex Server Panel, then stop the server.
(Optional) Using the server's FTP, backup any important files.
Once back on the main panel page, press "Reset Server FIles" in the left menu.
In the pop-up, choose to remove all server files, then press the green button.

When prompted, type in "reset" to confirm the removal of all files.

Your server is now configured and ready to have the gametype installed!

Build Battle Installation
Ensure you are on the Apex panel with the server still offline.
Scroll down to the "Game File" section, then open the dropdown.

Locate and select "Build Battle" from the list.
Choose to change the version, then use the included world when prompted.

Finally, choose to restart the server to load up the selected version.
Getting Started
Once you spawn into the server, you will be in the lobby area. This large dome structure is complete with hot air balloons, fountains, and various other decorations to liven the area. All players will be here before loading into an arena and after one is complete.

Joining an Arena
When you are ready to begin a game, make your way to the signs and NPCs in the center of the lobby. Here you can select the desired arena you wish to play in. Two maps are available, holding 8 or 12 players respectively. In order to join, interact with the sign or NPC for the map.

Available Maps
Currently two maps are available to use with other players, these are:
Candyland
A sweets-themed arena holding up to 8 players. Covered in chocolate, cookies, and other goodies.
Abstract
An abstract-themed arena that holds up to 12 players at a time. Less flashy, but provides for focus on the builds.
Voting for a Theme
When the start countdown timer is nearing completion, a screen will appear, allowing you to select a theme for the build or choose to have no theme at all. Selecting a theme will cast your vote.
Nothing
Mojang
Minecraft
Void
Hypercube
Starting your Build
Upon the vote coming to a close, you will enter the arena and begin building. Here you have an entire square plot provided to you, as well as creative mode to use any blocks or items necessary. You now have approximately 8 minutes to complete your build before the time runs out.

Voting on Designs
After time runs out, all players will be transported to the plot of other players in order to vote on each design. Using the blocks in your inventory, you can mark how well you believe the build is in the theme or in general.

Player Results
After all the voting has been concluded, the game will turn each player's vote into points and tally them up, announcing the top 3 winners of the game. Alongside each player name you will see how many points were earned before returning to the lobby to play again.

Notable Commands
/bb stats - Display your current stats.
/bb join [arena] - Join a specific arena.
/bb leave - Quit the current arena back to the lobby.
/bb randomjoin solo - Join a random arena that is available.
/bba forcestart [Theme] - Forcibly start an arena you are in.
/bba reload - Reload the plugin and its configurations.
/bba stop - Forcibly stop the arena you are in.
Conclusion
You now know how to install Build Battle and get started with your first competition. With only 2 players required to start a match, you can easily play this minigame with a few other people. Whether you challenge a few friends or anyone else online, this can easily be achieved with this pre-configured server. Additionally, the Build Battle plugin can be adjusted from the server files and the in-game commands, allowing you to add new arenas, themes, and other changes that will allow your server to thrive. With this newfound knowledge, jump into a game of Build Battle and begin constructing the designs of your dreams!

Helpful Links
All Minigame Servers
Gametype Knowledgebase Guides
How To Make a Build Battle Server With Apex Hosting
Select your server package from our pricing page
On the 'Configure Your Server' page, complete the required fields
Under 'Server Version', select your version from the dropdown list
Complete the order and your Build Battle server will be created instantly