NuVotifier & Rewards Plugin
Last modified on Apr 7, 2021 in plugins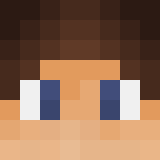 By ApexHosting
NuVotifier is a plugin whose purpose is to get notified when a vote is made on a Minecraft server list for the server. Once a vote has been cast and intercepted by NuVotifier, you can then use a rewards plugins to grant users a reward upon voting.
Prerequisites For Installation & Setup
Bukkit Enabled Server (Craftbukkit or Spigot)
Add and configure your server to a Minecraft voting site (not included)
Installation of NuVotifier
Download NuVotifier from Spigot for the respective MC version your server is running.
Access your server via FTP and upload the plugin's jar file to "/plugins/".
Restart the server to allow its configuration file to generate.
Configuration of NuVotifier
NuVotifier configures itself the first time it is run. If you want to customize NuVotifier, simply edit the "/plugins/(Nu)Votifier/config.yml" file.
Granting Rewards
Rewards are granted through the use of other plugins that work in tandem with NuVotifier. Once a vote is received, it can be followed-up with a reward for the player who voted using a voting rewards plugin.
Download and install the plugin and its dependencies for the respective MC version your server is running.
Navigate to the plugins config file (/plugins/<pluginame>/config.yml) and edit its values accordingly.
Setup Support
With our Premium Support add-on, Apex Hosting offers support in setting up a voting system for your server. For assistance, please contact our support team via ticket.