Make a Kinda Crazy Craft 2.0 Server in Minecraft
Last modified on Jul 21, 2021 in Modpacks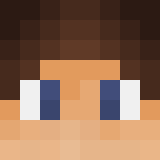 By Dalton Whalen
Overview
Vanilla is without doubt one of the most classical ways to play minecraft. Forging tools and armour to explore the nether and eventually beat the ender dragon, such a nostalgic experience now. But, do you ever wish there were some crazier ways to play Minecraft? Such as new bosses, exciting dungeons and areas to explore among a whole host of other original content alongside regular Vanilla?
Then sit back and strap in. Things are about to get Kinda Crazy!
Kinda Crazy Craft 2.0 is a newer 1.7.10 pack that's sure to get all fans of the original Crazy Craft mod packs going… well crazy! It features an extremely wide variety of mods, from exploring the deepest darkest dungeons, to battling some of the most ferocious bosses known to the modded world or taking the high risk high reward path of chance cubes! The pack itself with it being diverse is absolutely great to use on your Apex server! With something for everyone, you can either band together to master all the mods or go your own separate path and take the riches of this pack. The choice is yours!

How to install Kinda Crazy Craft 2.0 Server-Side
Go to your Apex server panel and find the JAR file selection area.
Click on the box that will have your current jar selection, in this example below FTB Infinity Evolved was the jar file, and then search for Kinda Crazy Craft 2.0.

Click on Kinda Crazy Craft 2.0.
It is recommended to generate a new world when prompted.
Restart your server to install and run the modpack!
How to install Kinda Crazy Craft 2.0 Client-Side:
Head onto your web browser and download and install the CurseForge launcher.
In the search bar to the top right, type "kinda" and the first modpack on the list should be Kinda Crazy Craft 2.0!

Click on the pack, and to the top right press "Install" (Make sure you're running the latest version to match your Apex server version!)
Once it's finished installing, you can press "Play" to launch the pack.
How to use Kinda Crazy Craft 2.0:
Kinda Crazy Craft 2.0 is a smaller modpack than the original, weighing in with only 52 mods, this small pack boasts a wide range of fun additions including bosses, dungeons, custom monsters and animals and everything in between, there's definitely enough craziness for everyone! The pack also boasts better performance than the previous version, with less mods and better stability this will all contribute to a better gaming experience!
This pack is quite straight forward in the fact there's not a lot you need to do in order to use the pack itself as it's a very freeroam adventure based and orientated pack, the most useful tool you'll find will be the Minimap provided to the modpack by the mod Journey Map and it'll appear in the top right corner of your game as shown below.
This map is constantly updating showing monster positions, dungeons, the area you're in, your coordinates and you can even set waypoints using this mod as well! It's an extremely useful tool, especially if you're out in the wilderness exploring and need to head home to drop off all the awesome loot you've been finding!
You can access your map by the default key of: J ingame and it'll pull this display up.
One of the best features of this mod is the ability to set waypoints, you'll find this extremely useful for the entire server play so you're easily able to mark and make your way to dungeons, caves, deserts and any other place in the world that interests you, with ease! This also means you're able to make sure you're able to get back home as well!
You can access and play around with the waypoints menu by pressing the Flag icon in the large map display at the top!
Brief Mod Spotlight – What sort of mods can I expect to get to play with?
With Kinda Crazy Craft only having a very small 52 mods, most would think this means that it's lacking in the fun department, but this definitely isn't the case! This pack can be played by anyone looking for any different experience! If your thing is climbing monster riddled dungeon towers in the quest for loot and a lot of combat, then there's BattleTowers for you. If you're more into exploring and finding all the creatures, then there's the MoCreature's mod for you, from small animals to large scale creatures like you can see below, there's so many animals and creatures to find and play around with. Can you find them all?
Or do you want to take that gamble and test your luck out with some LuckyBlocks, here in this we have the LogDotZip lucky block, but with over 30 lucky blocks to choose from and some insane rewards on the line, will you take the risk in order to win it all?

Conclusion
Kinda Crazy Craft is certainly the ideal modpack for any minecrafter that's wanting to spice up their gameplay, with mods focused on dungeon exploration, animal and monster collecting and searching or if you'd rather take a chance using LuckyBlocks and ChanceCubes, the risk is high but the reward is even higher!
There truly is something for everyone in this pack, so what are you waiting for? Get it loaded up on your Apex Server pronto!

Helpful Links:
How To Change The Minecraft Server Version
Kinda CrazyCraft 2.0 CurseForge

How To Make a Kinda CrazyCraft Server With Apex Hosting
Select your server package from our pricing page
On the 'Configure Your Server' page, complete the required fields
Under 'Server Version', select your version from the dropdown list
Complete the order and your Kinda CrazyCraft server will be created instantly