How to Upload an Existing World on Valheim
Last modified on Sep 7, 2021 in Valheim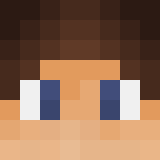 By Dalton Whalen
Overview:
Oftentimes when owning a Valheim server, the owner will want to upload an existing world. This can be for a variety of reasons, such as continuing an existing world, or finding a customized one online. When this is the case, uploading the world to the server files is required. With Apex Hosting, uploading an existing world is very easy, so today we will show you how to get started.

Preparing the World:
When uploading a world from Singleplayer, we must first locate and prepare the files.
Open the Windows Start Menu, then type in "%APPDATA%\..\LocalLow", then press 'Enter'.
From here navigate to IronGate\Valheim\worlds.
In this folder, you should see a few files that start with the name of your world.
Highlight all of the files from your world, then add them to a .zip file.
Uploading the World:
Now that the .zip is ready, we can upload it onto the server for use.
Navigate to your Apex Server panel and stop the server.
Proceed to the FTP File Access on the left, then log in.
Access the "worlds" folder, then press "upload" in the top-left.
Drag + drop the .zip from earlier. Once at 100%, press 'back'.

Use the checkbox to select the .zip, then press 'unzip' at the top.
Return to the main panel page, scroll to the "World" section, then press 'Change World.
Change the name to match the uploaded one, then restart the server.
Conclusion:
After that, the server should now load up your desired world for use in the server! This should transfer over any progress and buildings in the world. Items and collectables are already linked to a player, so it should be accessible already as well. Once the world is uploaded, friends or players can now join the adventure. With that, press onwards, enjoy your adventure, and have lots of fun!

How To Make a Valheim Standard Server With Apex Hosting
Select your server package from our pricing page
On the 'Configure Your Server' page, complete the required fields
Under 'Server Version', select your version from the dropdown list
Complete the order and your Valheim Standard server will be created instantly