How to Setup a Crossplay Server in Valheim
Last modified on Aug 10, 2023 in Valheim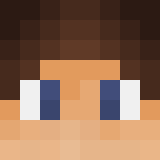 By Nathan Young
Overview
One of the most popular Norse survival games, Valheim, recently got released on Xbox for thousands of users to enjoy. Whether you're hunting deer or exploring creepy dungeons, there are many activities to experience. However, the majority of the game's community uses PCs to play. Due to this, crossplay servers aren't too common as of right now. Fortunately, our hosting services give you the ability to easily enjoy Valheim on both Xbox and PC. This means you and others across different platforms can join a crossplay world. Setting this up is straightforward, as our system is built with convenience in mind. Although, some newcomers to our panel may be unfamiliar with the process. Due to this, we'll show you how to set up a crossplay server for Valheim in this Apex Hosting tutorial.

Getting Started
Before configuring anything, you'll want to first purchase a server with us from our Pricing Area. We offer the best dedicated pieces of hardware available on the market at reasonable prices, giving you complete control via our simplified panel. Once you've bought a server, the process to enable crossplay for Valheim is quickly done through our user interface.

This will only take a few minutes, with the majority of time being spent applying the changes. The following subsections will guide you through this easy process, plus provide you with additional information to get you started on your Valheim crossplay server.

Creating the Server
If you don't have Valheim already selected in the panel, then the following steps are required. However, those who do can move forward to the Enabling Crossplay section. Besides this, if you're curious about customizing the server, then consider reviewing our tutorials to do that. Otherwise, continue to follow along below to create your own Valheim experience.
Head towards your Apex server panel, then locate the Game File section down below.
Click on the currently selected option, revealing its dropdown menu.

Proceed to enter "Valheim Standard" in the text box, then press it once found.

Continue to click Change Version, Create New World, and Restart Now.

Wait for everything to load, then remain on the main panel for later configuration.
Important: Valheim Plus servers cannot entirely support crossplay functionality, as most modifications are needed on the server and client. This means console players cannot install or interact with the vast majority of mods, which are required to join. However, it may be possible to establish crossplay features depending on your server's modification list and how console players interact with them. Proceed at your own risk if you're wanting to try this setup out.
Enabling Crossplay
Once you've got a Valheim server prepared, it's time to enable crossplay functionality. This doesn't require any prior technical knowledge or experience, as it only takes one click to accomplish. However, if you have an existing world that you wish to upload in the server, then review this guide to do that. This may be helpful for owners wanting to use a singleplayer world, especially if they already have lots of progress done on it. Otherwise, proceed to follow the instructions below to enable crossplay on Valheim.
While on the panel, click Customizations on the left-hand side of your screen.

Once there, locate the Crossplay option under the Server Settings category.
Upon finding it, click on the checkbox to enable this functionality.

Afterward, return to the main panel and Restart the server to apply the changes.
When everything is finished, join your new crossplay world to enjoy Valheim.
Crossplay Experience
Once players across Xbox and PC joined the server, everyone's in-game experience will be like normal Valheim, but only with console support. All users will start out in the spawning area and be introduced to the game's tutorial. Collect resources, craft weapons or tools, build bases, and explore the wild world of Valheim together on multiple platforms. While you enjoy playing, be prepared to embark on dangerous missions to advance your adventure.
Make sure to arm yourself with strong weapons and armor to overcome any challenges that await you.

Common Issues
Unable to Join the Server
After setting up your crossplay server for Valheim, ensure all players use the correct IP Address:Port values when connecting. This can be found on the main panel, near the top. Copy and/or send this information to everyone you want on the server. After this, simply join through the in-game interface as you would like any other time. However, if this issue is only impacting Xbox players, then this could mean the server wasn't properly configured for crossplay compatibility.
Crossplay Isn't Activated
Remember, you must toggle Crossplay under Server Settings in Customizations on the panel to get everything working properly. After this, make sure to Restart from the main area to apply the changes. Once the server is loaded, players on Xbox should be able to join without further problems. However, in cases where the situation persists, the cause could be related to the impacted user's connection. Whether this is from their router or settings on the console, connecting our Support would be suggested so they can work with you to resolve the issue.

Useful Links
How to Join a Valheim Server
Changing the Server Name for Valheim
Creating a Server Password for Valheim
Valheim Guides & Tutorials