How to Set a Password for a V Rising Server
Last modified on Nov 12, 2022 in V Rising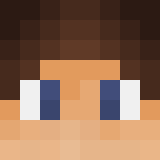 By Dalton Whalen
Overview
Within the vampire-filled world of V Rising, other players can be a blessing or a curse. Whether it's teaming up in a clan or fighting against other vampires, everything depends on the actions of yourself and players. In some cases, you may wish to limit who can join the server to prevent unknown people from joining. Whether this is used to only allow friends or trusted players, this can be achieved with the server password function on the server. With the password, you can easily adjust it so only the players with the correct password are able to join, even if they have the server IP. Changing the password is simple with Apex Hosting, so we have created this guide to ease you through the required steps to get started.

Adjusting the Password Through the Panel
Navigate to the Apex Server Panel, then log in.
At the top of the page, press the Stop button to ensure the server is offline.
Scroll down to the Server Password field.

Within the field, enter the desired password to connect.
Once complete, press Enter or Save at the bottom of the page.

Restart the server for the changes to take effect.
Adjusting the Password Through Customizations
If the main page field is not working, the customizations tab can be used instead. These two locations are often interchangeable, so changing one will affect the other.
Visit and log into the Apex Panel page.
Press Stop to ensure the server is fully offline.
In the left-hand menu, enter the Customizations tab.
Here, scroll down to the Server Password section.

In the accompanying text field, enter the desired server password.
Once done, return to the main panel page and restart the server.
In-Game Changes
Upon having the server restart, you can now try to connect to the server normally. Upon doing so, a prompt will appear, requiring all players to enter the server password to join. Simply type in the password, then press Connect. You will now join the server and can continue to play as usual!

Conclusion
With that, you now know how to set a password and its effects on the game server. Adding a server password can be very helpful to prevent unknown players from joining the server. In addition to this, the password can be changed at any time, allowing you to further adjust who can join or only allow yourself to join for maintenance. We advise picking a strong password that is not easy to guess to keep the server secure at all times. With this newfound knowledge of adding a server password to V Rising, you are ready to gear up and rule the world.

Helpful Links