How to Join your Unturned Server
Last modified on May 13, 2022 in unturned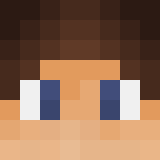 By Dalton Whalen
Overview
In the world of Unturned, you are a survivor in a zombie-infested world, with little remnants of society. As you salvage for resources, warmth, and other tools, you will need to defend yourself from the hordes of zombies that await you. While Unturned is playable by yourself, you are also able to play with friends or other players online using a dedicated server. Learning to join an Unturned server can be confusing if you are new to the game, so we have created this Apex Hosting guide to ease you through the process.

Locating your Server IP
Navigate to your Apex Server Panel.
Scroll down to the "IP Address:Port" section.

Make note of this server address.
Separate the IP Address:Port into two separate numbers.


e.g. If the server IP is 51.81.48.164:25612, it will be separated into:

IP – 51.81.48.164
Port – 25612

Keep track of these two numbers, as they will be needed shortly.
Joining In-Game
Launch Unturned, then select "Play" from the main menu.
From here, select "Connect".

In the first field, enter your server IP, then the Port in the second field.

Finally, enter a password if one is set for your server.
Once ready, press "Connect", then press "Join" when your server appears.

You should now join your Unturned server and be ready to play!

Common Issues
Nothing happens when I press "Connect" in-game:
Generally, this means that the game is unable to connect to the server. There are many reasons that this may occur. First, ensure that you are entering the IP and Port separately and that they are entered correctly. Otherwise, make sure that your Unturned server is online and functional.