How to Join an ARK: Survival Evolved Server
Last modified on Sep 2, 2022 in ark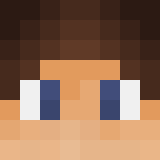 By Dalton Whalen
Overview
ARK: Survival Evolved is a massive game, with a large portion of gameplay dedicated towards playing with others in online servers. Many servers are available to browse in-game, but when running your own server or joining a friend's, you will need to join using the server's IP address. With Apex Hosting, joining your ARK server with an IP is very easy, so we'll show you how to do it!

Obtaining the IP
Navigate to your Apex Server panel, then log in.
From this page, scroll down to the IP Address:Port section.
Copy the IP and port from the right-hand side, we'll need this shortly.

With the IP in hand, you can now connect through your preferred games launcher!

Connecting Through Steam
Launch the Steam client, then navigate to View > Servers.
Press the Favorites tab at the top, then press Add a Server in the bottom-right.

Enter your server's IP address, then press Add this address to favorites.

Start ARK: Survival Evolved, then press Join ARK at the main menu.
Change the session filter to favorites.

The added server should now appear, allowing you to join!
Common Issues
My server isn't appearing in the in-game list:
Often, this occurs because the server was not properly added through Steam. Ensure that the server was added to your favorites. In addition, make sure that the session filter is changed to "favorites", otherwise it will not appear.
The server is displaying as blank or offline through Steam:
The main cause for this is the IP not being properly entered. Make sure the IP entered through Steam matches the IP Address:Port section on the panel exactly. Otherwise, make sure the ARK server is started on the panel as well.