How to Install TShock for Terraria Servers
Last modified on Sep 2, 2022 in Terraria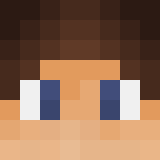 By Dalton Whalen
Overview
When playing on a Terraria server, you may encounter a situation where the vanilla experience is no longer viable. Whether it's the desire to add plugins or to gain access to a variety of commands, vanilla Terraria will not suffice. Introducing TShock, a modified version of Terraria which adds numerous tools for both players and server owners alike. From permissions systems to custom plugins, TShock can completely redefine your Terraria experience. Knowing how to install TShock for a Terraria server can be confusing, so we have created this Apex Hosting guide to ease you through the setup process.

Installing TShock
Navigate to the Apex Server Panel, then stop the panel.
Scroll down to the Game File section, then open the dropdown menu.

Locate and select the Terraria (TShock) version.
When prompted, decide to create a new world or keep the old one.

Restart the server when prompted to look up TShock for Terraria
Using TShock
Now that the server is online, you can join your TShock Terraria server to begin playing!
You can now use the Enter button to open the chat menu and use commands starting with a /. For all available commands, use /help at any time.

Becoming Admin
In order to become an admin in TShock, you must first configure an admin account.
To do this, visit your server console and look for a setup code.
Once located, enter the code and command given into the in-game chat. E.g.: /setup 7502800. You will now want to follow the prompts to generate a permanent admin account for use.

Adding Plugins
To add plugins to your server, you will want to find your desired plugins in the TShock Plugin Repository.
Then, navigate to the FTP File Access on your Apex panel and upload the file into the ServerPlugins folder. For more details on installing TShock plugins, visit our page here.

Common Issues
I cannot build in spawn when on a server:
This is enabled in order to protect new players that join a server. It prevents any modifications to the spawn point. This can prevent building around players and prevent damage to newer players. This can be disabled by giving the tshock.world.editspawn permission to the Guest group.
TShock does not function:
If TShock messages or commands are not functioning in-game, return to the Apex panel page and verify the version. If the version is set to TShock, restart the server once more to ensure it is loaded up. You can make sure that TShock is loaded through the welcome message that displays upon joining.
Plugins are not working:
If plugins are not working, ensure that TShock is properly loaded up on the server. Additionally, visit the "ServerPlugins" folder in the FTP File Access and make sure that your plugin file is uploaded into this folder directly. If the file is uploaded in any other location, it may not load up properly. After this is done, restart the server to load up TShock and your plugin.

Helpful Links
Add TShock Plugins
All Terraria Guides
TShock GitHub