How To Change Your Minecraft Server Name
Last modified on Feb 25, 2021 in control panel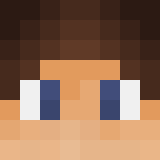 By ApexHosting
Every server under the control panel can be assigned a descriptive name to identify it by. This is helpful when you have more than one server as it decreases the risk of mistakenly editing a server.
Change Server Name
You can quickly change the server name by navigating to the details page of the respective server and locating the Name entry field. From there you simply enter in what you want to name the server and then click save.
Navigate to the servers list page
Select the server you plan to rename, you will then be directed to the server details page.
Locate the Name entry field and enter in a descriptive name to identify your server by.
Commit your change by clicking the Save button towards the bottom of the web page.