How To Change Your Minecraft Name
Last modified on Oct 26, 2022 in general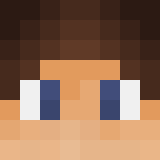 By Nathan Young
Overview
Owning a Minecraft account requires you to have a username, and sometimes you're unhappy with it or want to simply change the name. Luckily in 2015, Mojang allowed name changes for all Java accounts. Since then, there have been thousands of username edits and continues to happen every day. All those players switched to a better name that they wanted, which means that you can do the same. However, it requires you to do it outside of the default Minecraft launcher, so it can be confusing. Furthermore, there are specifications to follow to successfully change your username and failing to do that will result in no name change. In our Apex Hosting guide, we'll go over information and the steps to change your profile's username.

Getting Started
There are a few things to be aware of when actually changing your Minecraft account's username. The first is that you can only change it every 30 days, so if you attempt to switch names too soon you'd be blocked. All profile usernames require 3-16 characters, all letters from the English alphabet, numbers from 0-9, and only an underscore for a special character. Each time you edit your username, it'll be associated with your account forever. In other words, anyone can lookup your account's name history to see how many times you changed and what they were. That's mainly done using NameMC, a popular website for searching usernames, skins, and servers. As the final thing to keep in mind, you must follow Mojang's Community Standards when changing your name. You may now follow the instructions down below to get started!

Changing Username
Head to Minecraft's website and login with your Microsoft account.
If you weren't redirected to the "Profile" page then in the top right corner hover over your username and click Profile.
Afterward, under Minecraft: Java Edition, press Profile Name.

Once in that section, proceed to enter your new username for the Java Profile Name text field.

Click Change Profile Name when you're done and you should be all set to go!
Changing Bedrock Username
If you're attempting to change your Bedrock username, then that'll involve changing your Xbox Gamertag. That's due to Microsoft's design for that version of Minecraft. You'll have to log into your Xbox account and change it from here. Additionally, you can review more details about changing your username or gamertag on Minecraft's Official FAQ.

Conclusion
Changing your Minecraft name was a must-have feature that was finally added to the game in 2015. Many people grew up playing the game and had usernames they didn't want after years of using it. After reviewing the above information, you now understand how to actually change your profile name so you can finally get the one you want! Just make sure to follow Mojang's rules when creating a new username, because if you don't then your account or name may be at risk. We hope this guide helped you edit a new username for your Minecraft account.

Useful Links
Minecraft Username vs Gamertag
Mojang's Community Standards