How to Change the Name of a V Rising Server
Last modified on Jun 14, 2022 in V Rising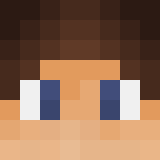 By Dalton Whalen
Overview
In the vampire world of V Rising, having players can completely change the experience. From working together in clans to fighting in PvP, this can only be achieved when multiple players are on a server. Attracting new players can be difficult when there are so many servers to choose from, so allowing your server to stand out is vital. Thankfully, V Rising allows you to set your server name to change what appears in the public browser, allowing you to draw the eye of prospecting players. With Apex Hosting, changing the server name is as simple as altering a text field, so we have created this guide to help you get started.

Changing the Server Name on the Panel
Navigate to the Apex Server Panel, then log in.
At the top of the page, press the Stop button to turn off the server.
Scroll down to the Server Name field.

Change the name to whatever you wish to use.
Press Enter or Save at the bottom of the page.
Restart the server for the changes to take effect.
Changing the Server Name through Customizations
Visit the Apex Panel page, then log in.
Stop the server and ensure it is offline before continuing.
In the left-hand menu, enter the Customizations page.

Here, locate the Server Name section and its respective field.

Change the name to anything you prefer.
Afterwards, return to the main panel page and restart the server.
In-Game Changes
Once the server finished starting up, the changes should now be available to see. If the server is set to appear in the public server browser, you can locate it using the name search function. Once successful, the server will appear amongst others and can be selected to view the name on the right-hand side.
Conclusion
After that, you now know how to change the server name and view the changes in-game. Having a unique server name is important to draw in the eye of players looking for a server to join. Whether you use a fancy name, something unique, or even just a fun name for friends, this can all be achieved through the Server Name field. In addition to this, the name can be changed at any time, allowing you to change it to suit your everyday needs. Using this new information, you can customize your server and continue your vampiric reign!

Helpful Links