Start Your CrazyCraft Server
Last modified on Feb 25, 2021 in modpacks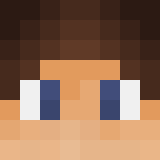 By ApexHosting
This modpack is fit for small to medium server population.
CrazyCraft 3.0 is an is Minecraft re-imagined with creepers ranging from 100-300 health. All normal mobs bumped beyond belief. Stronger modded bosses. Witchery bosses reach over 5,000 health, custom modded drops from every single mob in the game, and so much more! There are custom YouTuber hats hidden all around the world!
You start out with nothing but your wits and a small house. Your main goal from there is very simple. Survival as long as possible getting armor, mining, and killing any mobs that are in your path.
With over 100 mods, the CrazyCraft 3.0 mod pack has plenty to do, and will keep you fighting bosses in all kinds of different worlds for a very long time!
Useful Links
Download The Voidswrath Launcher: http://test.voidswrath.com/modpacks/crazy-craft-3-0/
Modpack's Wiki: https://crazy-craft-30.fandom.com/wiki/Crazy_Craft_3.0_Wiki
Unspeakable Gaming's Let's Play: