Crafting Dead Server
Last modified on Jun 9, 2022 in Modpacks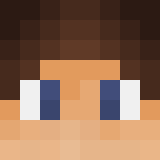 By ApexHosting
Overview
The Walking Dead, Day Z, and Minecraft. This should be enough to sell this modpack for you, but if not, we are going to explain why the Crafting Dead server type is so much fun and how to install it. This modpack has a bunch of mods that, together, turn Minecraft into a true survival experience. In a server this is so much fun ! You can set this up with ranks, kits, and more! Have you ever wanted to play DayZ with friends, that maybe dont have the game? This modpack is free, so as long as you have a server any of your friends can loot, kill zombies, and adventure in minecraft with you. This pack is made to create a Minecraft walking dead adventure with 4 maps that are very detailed, expansive, randomized and fun ! This modpack is fit for small to enormous population.
What is Crafting Dead
Crafting Dead is a modpack for people who love the grinding that games like H1Z1, Day Z, and other similar games bring to you. You have zombies to kill, which can be bought over by sound. Hunger, thirst and cold to manage with the loot you find. You can loot other players dead bodies when they log off, or random bodies that spawn. Zombies stop at doors but as soon as you exit you will be swarmed by zombies! You have to manage ammo, and weapon durability. It is a lot of fun, but more forgiving than the regular types of games like this.
Installation Steps
This works on mac, and windows.
To install this on your device you will need to download the Curseforge modpack launcher.
Then click install on the Crafting Dead modpack made by nexusmode.

Changing the jar, and restarting is all you need to do.

To make sure your server is Crafting Dead ready, you are going to need to scroll down to jar selection on the page..
Then click on jar selection. And type "Crafting Dead" then click on the Crafting Dead modpack.

Conclusion

Whether you want a Crafting Dead server for you, your friends, or you want to host one to earn some cash, we at Apex would love to help you. If While we could not get into everything this modpack has to offer, make sure to contact us on our socials (bottom right of the page) and let us know what you thought of this tutorial and use livechat if you need any help at all.

Start your Minecraft Crafting Dead server today with Apex Hosting and you could be up and running in a few minutes.
How To Make a Crafting Dead Beta Server With Apex Hosting
Select your server package from our pricing page
On the 'Configure Your Server' page, complete the required fields
Under 'Server Version', select your version from the dropdown list
Complete the order and your Crafting Dead Beta server will be created instantly