Crack Pack Server
Last modified on Aug 2, 2021 in Modpacks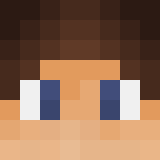 By ApexHosting
Overview:
I don't know about you, but I think that vanilla Minecraft is just… sooo 2013! Yeah, I'm going there. It's cool and all, but also… it isn't really that cool. I don't want my friends to see me playing this old, boring game! Luckily, I have solutions- modpacks! With just one of these little babies, you can change the whole Minecraft experience! I'm talking about seventy five new biomes! Magic wands! Cool new weapons! New dimensions! I don't know about you, but that sounds amazing to me! Today, we're going to be looking at The Crack Pack! This fabulous modpack includes everything that I just talked about, and more! Join me, and we'll go over how to install this modpack onto both your computer, and your Apex Minecraft Server, so that you can play with friends!

How to Install the Modpack Client Side:
Ok, so, we're going to need to install the modpack onto your computer in order to play with it at all. Here's how!
Head over to the Feed The Beast site, and download the launcher for whichever operating system that you're running on.
Install the launcher, and make your way over to the browse tab on the left. At the top, search for "FTB Presents CrackPack". You may have to scroll down to find it.
Press the New Instance button, and select the name and version that you want.
It'll download, and then, under My Modpacks, you can click it. It'll open a Minecraft Launcher, so simply log in with either your Microsoft account, or Mojang account, depending on which one you have. Then you should be able to just hit play, and it'll run!

That's it! The modpack is installed! But we're not quite done yet…

How to Install the Modpack on your Apex Server:
This step is optional, but required if you want to play on the modpack with friends. Let's install the modpack onto your Apex Minecraft server!
Assuming you already have a server with us, head over to the top right, where it says panel, and click on it.
Sign in with your multicraft login, and click on Your Username's servers in the top right.
Click on your server, scroll down to the JAR File, and change the version to FTB Presents Crack Pack.
It'll tell you that it wants to overwrite your mods and plugins, which is ok. It'll then ask you if it's ok to install a new world, which will overwrite your old world. Click ok, restart the server, and everything is done!

Congratulations! You've installed the modpack onto your Apex Minecraft Hosting server! Simply connect to play with your friends!

Conclusion:
If you've done everything in this guide correctly, which I'm sure you have, then you should already be playing on your Apex Minecraft Hosting server with the Crack Pack modpack! There's so much to do and discover, with the 190 mods that come with the pack, so I'm going to wrap up this guide here. Have fun with the modpack!

How To Make a The Crack Pack Server With Apex Hosting
Select your server package from our pricing page
On the 'Configure Your Server' page, complete the required fields
Under 'Server Version', select your version from the dropdown list
Complete the order and your The Crack Pack server will be created instantly