Attack of the B Team Server
Last modified on Feb 25, 2021 in Modpacks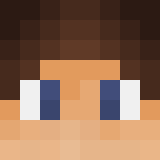 By ApexHosting
Number of mods: approximately 68 mods
This modpack is fit for small to large server population.
Technic Pack's Attack of the B Team was created by the Technicpack team and is one of the most well known mod packs on the internet.
The attack of the B-Team was created because of a fundraiser which raised $22,000 for Child's Play Charity!
The modpack itself was designed with one thing in mind, Crazy Mad Science where the weirdest mods were hand picked and put into one modpack. This particular mod pack came out with mods like Galacticraft which enables you to enter outer Minecraft space and create your moon base. Also with mods like project: red, Minefactory Reloaded, Tinkers Construct, Flans Mod, Archimedes Ships you can create the weirdest creations.
Maybe you would like to be a dark witch, you can play with the mod witchery and create your scary mixing library with bibliocraft blocks. Or have your own Minecraft minions, that's all possible within this modpack.
Maybe you'd like to genetically enhance yourself by using Advanced Genetics and give yourself some bat genetics and get the ability to fly and faster explore all the extra biomes that Biomes O' Plenty has added. Attack of the B team modpack is a great adventure for new and old players alike.
Start your Attack of the B Team Server with Apex Minecraft Hosting.
How To Make a Attack of the B-Team Server With Apex Hosting
Select your server package from our pricing page
On the 'Configure Your Server' page, complete the required fields
Under 'Server Version', select your version from the dropdown list
Complete the order and your Attack of the B-Team server will be created instantly