How to Whitelist an ARK Server
Last modified on Jul 29, 2022 in ark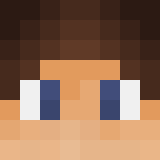 By Nathan Young
Overview
Upon hosting your ARK: Survival Evolved server, anyone can join with or without your permission by default. That can be troublesome if you only wanted to keep it only for your friends, when testing new mods or settings. Fortunately, ARK allows you to enable a whitelisting function to only accept allowed players into your game server. The process for doing that is a bit technical, but Apex Hosting will guide you through the steps needed to set up a whitelist on your ARK: Survival Evolved server.

Preparation
Before implementing a whitelisting system on your ARK server, you must enable that control.
Head to your Apex server panel and locate the Customizations option to the far left.

Press that button and navigate to the Server Settings section of the page.
From there, checkmark the white box for the Whitelist field.

Return to the main panel and Restart the server to apply the changes.
Whitelisting
Unfortunately, allowing yourself or others to be whitelisted isn't as easy as setting the username. You'll want to do a few extra steps before configuring anything on your game server to allow your Steam account to join.
Head towards the SteamID IO Lookup page and enter your Steam username in the text box.
After looking up your account's name, locate the SteamID64 value from the information list.

Copy the string of numbers and do the same process for all wanted whitelisted players.
Once that's completed, you may now head to your Apex server panel and press Config Files in the top left corner.

Locate and click on the ARK Whitelist File option, which should also display the PlayersExclusiveJoinList.txt file to the right.

Paste your SteamID64 value(s) into the file, each line represents a new whitelisted player.

Afterward, press Save in the top and Restart the server to apply the changes.

Now that you successfully whitelisted yourself and or other players, please attempt to join your ARK server.

Conclusion
Controlling who's on your ARK: Survival Evolved server is a good tool for all owners. That's due to the occasional desire to perform maintenance, do testing in-game, or otherwise wanting to only have your friends online. The files for the game can be confusing, but with your game panel it becomes easier to manage. We hoped this resource assisted you in learning how to enable and configure your ARK server's whitelist.

Common Issues
These are frequent problems that many server owners and players may encounter.
Whitelisting is Not Working
There could be a few reasons why the whitelist system isn't working. The most universal one is that it's disabled in the Customizations section of the panel. Ensure that's configured properly, but if it still persists then double-check what account you're using to join the ARK server.
Unable to Join After Setting the Whitelist
If your connection to the server is being rejected after enabling and configuring the whitelist, then confirm the SteamID64 value. One wrong digit in that string of numbers would result in this problem, so checking that is advised. Otherwise, you could have an underlying error with mods or an external factor.