How to Whitelist an ARK: Survival Evolved Server
Last modified on Mar 3, 2022 in ark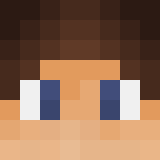 By Dalton Whalen
Overview
When hosting an ARK: Survival Evolved server, any player is able to join by default. However, there may come a time when you wish to limit which players are able to join. This can be helpful if you wish for only your friends to join or perform maintenance on the server without anyone else joining. Trying to enable a whitelist can be a bit troublesome, so we at Apex Hosting have created this guide to ease you through the process and set a whitelist on an ARK: Survival Evolved Server.

Preparation
Navigate to your Apex Server Panel, then stop the server.
Proceed to the Customizations tab on the left-hand side.
Locate the "Whitelist" setting, then ensure the box is checked.

You are now ready to proceed!

Adding players
From the Apex Server Panel, proceed to the "FTP File Access" and log in.
Proceed to the ShooterGame folder, then Binaries, then finally Linux.

In this folder, locate or create a file named PlayersExclusiveJoinList.txt
Press Edit to the far-right to open the file.

Use the SteamID.io website to copy the SteamID64 for each player.

Add an ID for each line, this will add the desired players.

Once complete, press Save, then start the server.

Your server should now start up with the whitelist enabled, allowing only the specific players to join!

Common Issues
The whitelist isn't working:
There are many reasons why this may occur during the setup. The first step is to ensure that Whitelist is properly checked. Otherwise, make sure that you have properly restarted the server at least once for the whitelist to load and work normally.
I can't join after enabling the whitelist:
Oftentimes, this means that your SteamID64 was not properly added to the PlayersExclusiveJoinList.txt file. Make sure to use the SteamID.io website to look for your Steam profile, then copy the SteamID64 number exactly. Add it to a line in the file, save, then restart to try again.
The PlayersExclusiveJoinList.txt file isn't there:
If you have not created the file before, it may not be present. To fix this, go to the FTP File Access, then navigate to /ShooterGame/Binaries/Linux/. From there, press New File on the left. Set the name to PlayersExclusiveJoinList.txt, then press Save.