Weekly News Digest – June 11th, 2021
Posted: Jun 11, 2021 in Company News
By David
Minecraft News
To cut through any of the formalities, the Caves and Cliffs update is finally here! Although, to say that the update is in its entirety would be a lie. You're only going to get about half of the content that was revealed through livestreams and snapshots in the form of Part 1. The full update has no official release date as Mojang is hard at work overcoming the technical obstacles that come with increasing the world height limit and changing the way cave/mountain generation works. It literally could not be more complicated, so let's cut them some slack.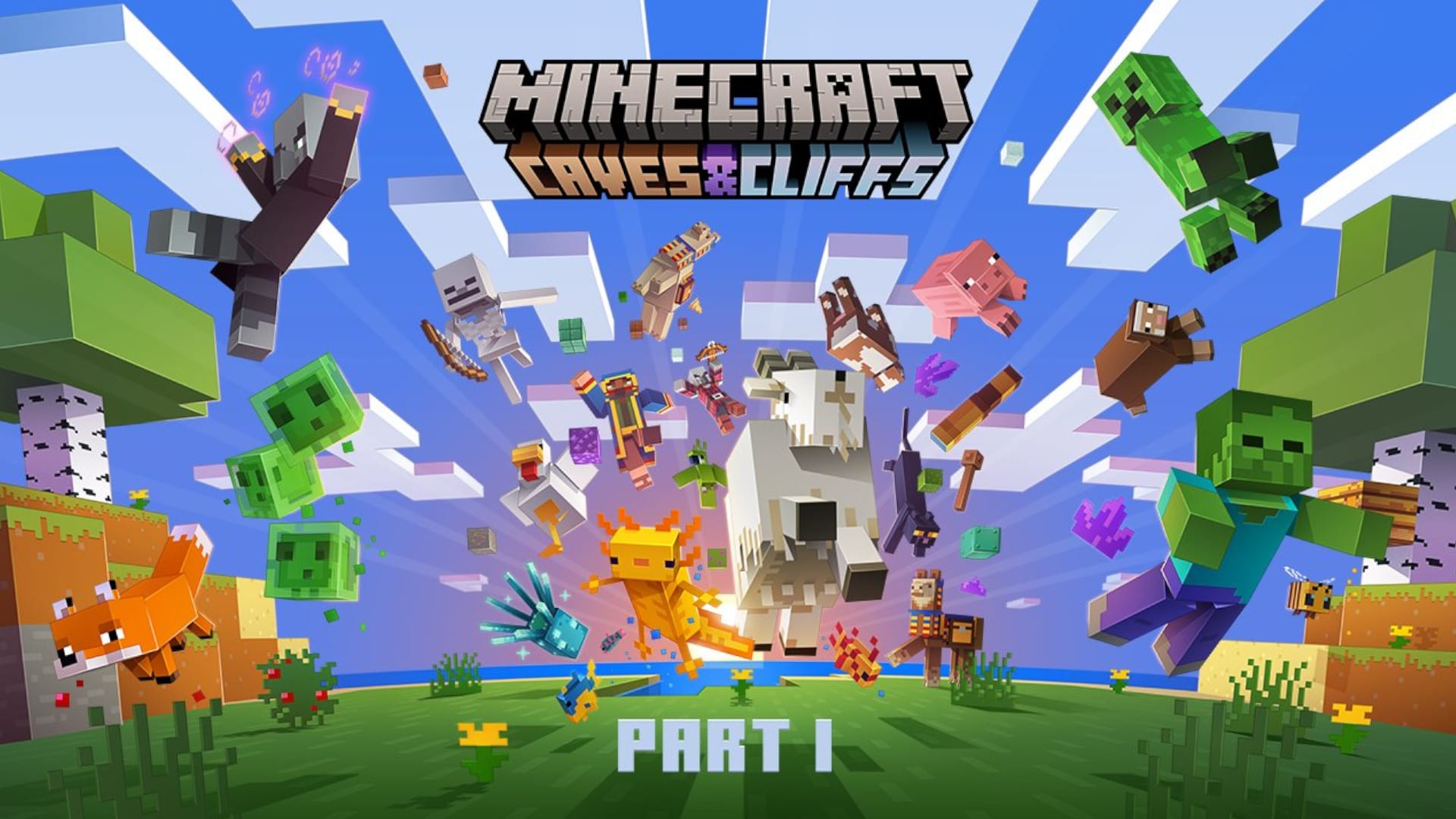 One feature you can expect to see cut entirely is the Archeology system. Mojang has explained that even after Part 2 is released, the Archeology system will be excluded from the update, and possibly implemented at an even later time. I am ok with this, as I was never really fond of the Archeology system to begin with. In any case, Part 1 of the Caves and Cliffs update released June 8th, the day this blog is being written!
Apex Hosting News
That's how it goes on this Earth.
Cory – Hello 🙂
Kyle – Kyle asked if I wanted a hug, and I appreciate that!
Erika – Erika bought donuts and a pink chair
Allan – Allan is building a new PC which should be done in about 2 weeks.
Robert – Robert is sick! Terrible!
Daniel – Daniel is investing a lot more money into starting figure collecting. He isn't too pleased with that, but I say go for it! He also made a bunch of improvements to his display case and played some badminton. Go him.
Valheim Hosting
Surprise! Apex Hosting now supports Valheim! Everybody please welcome one of the coolest open-world sandbox viking games to our library. If you didn't know, Valheim is a game where slain vikings are transported to a test to prove themselves worthy of Valhalla, the Norse afterlife. Survive harsh conditions, craft, build, saly enormous beasts, and more!
The world is procedurally generated, so every playthrough is unique and fresh, with varied biomes and gameplay. (Where have I heard that before?) You can check out our plans to host your first Valheim server today!
An absolute monster has decided to make Minecraft more difficult by creating a controller out of an actual Bop-It. The infamous "Twist it!" and "Turn it!" from the depths of hell itself has been transmutated into the ultimate tool for rage and malice, in that Technoblade, a very popular content creator and Minecraft player will (hopefully) use the Bop-It as a controller to hopefully beat the game. No shortcuts, no quick fixes. The creation of the controller and the hosting of the challenge was all assembled by a youtuber named Seth Altobelli.
Seth did his best to play with the controller on his own, but he was barely able to acquire stone tools or kill silverfish. Truly a challenge for the ages. Surprisingly enough, he actually made it to the Nether after some time, but sadly, he perished from a deep fall. The goal of the video is to send this Bop-It used in the playthrough to Technoblade in the hopes that he will use it to beat Minecraft. Let's see what happens in the future!
Conclusion
Well, that's the week! What a pleasant week it was, as well! The Caves and Cliffs update has finally launched, even if just partially. Part 2 has no official release date, but I expect it to be finished in around half a year. The Apex Crew is doing as great as ever, with some better than others. Poor Robert! For the community gulp, I showed you the talented creation of a youtuber with high aspirations. Beat Minecraft with a Bop-It? Yeah right! In any case, I hope you enjoyed this blog, and have a great day!