How To Change Your Server Settings in V Rising
Last modified on May 26, 2023 in V Rising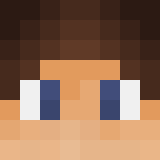 By Dalton Whalen
Overview
Within the vampire-controlled world of V Rising, there are many different play styles. To accommodate this, V Rising servers offer a variety of options to personalize your server. Whether it's adding server resets, game presets, or just changing your server name, these options and more can be changed at any time. This is made even more streamlined with the Apex Hosting customizations tab, which allows you to adjust these settings at the click of a button. Understanding each of the customizations can be troublesome for unfamiliar players, so we have created this guide to help you get started.

Locating the Customization Options
Navigate to your Apex Server Panel, then log in.
At the top of the page, press the Stop button to turn off the server.
In the left-hand menu, enter the Customizations tab.

Here, you will find various settings to adjust:
World Options
Reset Day
Allows you to reset the server on a specific day of the week every week. Set to Any to disable.
Reset Interval (Days)
Will reset the server world using the provided interval, such as every 14 days. Set to 0 to disable.
Administrator Settings
Admin List
Add the SteamID64 of the desired players separated by a comma to provide admin access in-game. E.g. 1234567890, 0987654321
Ban List
Add the SteamID64 for players you wish to ban, separated by a comma. This will prevent the player(s) from joining your server.
Auto Save Interval (Minutes)
How frequent will the server backups be in minutes? Set at 2 minutes by default.
Auto Save Count
How many autosave backups should be kept on your server. This is set at 10 by default.
Disable Debug Events
Will disable access to the various debug event commands that can be accessed through the game console. These include entities, performance, and other important debugging options. If you are unsure, we recommend leaving this unchecked.

Server List/Gameplay
Game Setting Preset
Allows you to select pre-configured game options, such as PVP at various levels, PVE, and more.
List on Master Server
Whether or not the server is displayed in the public server list. This is enabled by default.
Secure Mode
Toggles Valve Anti-Cheat, which detects and bans cheating players from any VAC server.
Server Description
A short description of the server that appears in the public server list.
Server Name
The name of the server that appears in-game and on Steam. This is publicly displayed to all players.
Server Password
A specific password that players must enter before they can join your server. This will prevent unknown connections.
System & Other
RCON Password
The password used to run and connect to the RCON server. This is required if you are trying to connect with a third-party RCON application to manage your server.
Disable Auto Updates
As the name suggests, this will disable automatic updates for your V Rising server. This can introduce problems with player connections, so we recommend leaving this unchecked.
Conclusion
Once you have finished your customization adjustments, the changes will save automatically. Following this, you can return to the main panel page and restart the server. Once the server is online, your changes will have taken effect, allowing you to join and play. Due to the simplistic nature of the customizations tab, you can return and switch any of the settings around to suit your needs. Whether you wish to add a new password or add world resets, all of these options are available at your fingertips. With this in mind, you are ready to customize your server and jump back into the world of V Rising!

Helpful Links
How to Join a V Rising Server
V Rising Knowledgebase Guides