TPPI Server
Last modified on Feb 25, 2021 in modpacks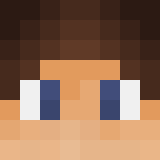 By ApexHosting
Number of mods: approximately 118 mods
This modpack is fit for small to large server population.
The Technic Pack TPPI server was created by our friends at the Technic Team!
Test Pack Please ignore is quite a large modpack and is an all-purpose modpack. This means you can head to the technical mods but also to the magical and adventure mods if that is what you prefer. A TPPI server requires many resources and high powered server hosting like that offered here at Apex Minecraft Hosting.
With mods like Buildcraft, Big Reactors, Minefactory Reloaded, IC² and GregTech you can make incredibly big factories processing all your nice ores and store all your nicely processed items in your Applied Energistics ME. Or would you more like to play evil sorcerer with your friends then you could also play with Ars Magica 2 and create awesome looking buildings using Chisel 2's new blocks that it adds to the game.
You will also be able to create your custom tools with tinkers construct and make the most OP weapons and tools you will ever see. Maybe you'd like to genetically enhance yourself by using Advanced Genetics and give yourself some bat genetics and get the ability to fly and faster explore all the extra biomes that Plenty O' biomes has added.
How To Make a Test Pack Please Ignore Server With Apex Hosting
Select your server package from our pricing page
On the 'Configure Your Server' page, complete the required fields
Under 'Server Version', select 'Test Pack Please Ignore' from the dropdown list
Complete the order and your Test Pack Please Ignore server will be created instantly