Tekkit Lite Server
Last modified on Apr 9, 2021 in modpacks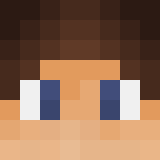 By ApexHosting
Number of mods: approximately 48 mods
This modpack is fit for small to large server population.
Tekkit lite is a "light" version of the tekkit pack itself and is able to run on less powerful computers. From a server point of view it will only require 1GB to be able to run which is a great option if you want to experience modded Minecraft on a budget, or without having to upgrade your computer to play.
There is not much difference between the normal tekkit and this lite pack except a few mods that are left out.
How To Make a Tekkit Lite Server With Apex Hosting
Select your server package from our pricing page
On the 'Configure Your Server' page, complete the required fields
Under 'Server Version', select 'Tekkit Lite' from the dropdown list
Complete the order and your Tekkit Lite server will be created instantly