Tekkit Classic Server
Last modified on Feb 25, 2021 in modpacks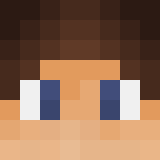 By ApexHosting
Number of mods: approximately 29 mods
This modpack is fit for small to large server population.
The Tekkit Classic server was created by the Technic Team and its probably one of the oldest modpacks from technic out there!
This modpack is a server playable version of the original technic pack it self. As its a really old mod pack you'll go back in time and use old mod versions and experience the start of some big mods, and you even have have the old Equivalent Exchange 2 where you can still duplicate everything. Experience an older style of the game with excellent simplicity and endless fun on a Tekkit Classic server with hosting provided by Apex Minecraft Hosting.
How To Make a Tekkit Classic Server With Apex Hosting
Select your server package from our pricing page
On the 'Configure Your Server' page, complete the required fields
Under 'Server Version', select 'Tekkit Classic' from the dropdown list
Complete the order and your Tekkit Classic server will be created instantly