Tekkit Classic Server
Last modified on Jul 9, 2021 in modpacks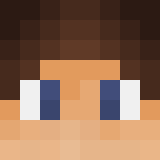 By ApexHosting
Game Version: 1.2.5
Setup Time: 5 – 10 Mins
Setup Difficulty: Easy
Players: 2 – 30
Overview
Tekkit Classic, or even just "Tekkit" is the original modpack. It is a mix of "technic" and "bukkit" word wise. The original modlist only has 26 mods. A far cry from how most popular modpacks are nowadays. One of the most optimized modpacks, ever maybe. Since it's so old and maintained it has been updated to run smoothly so we can all remember, the classic.
How to install Tekkit Classic
Navigate to your server control panel.
Stop your server
Reset all of your server files. In your panel, click on Reset Server Files in the bottom left of the server column. It'll ask you to confirm a few times, so just confirm.
In the JAR File list select "Tekkit Classic"
On the popup, select Change version
Select Create a new world
Click Restart now
Done! Now just load up Minecraft 1.2.5 and join your server to start playing Tekkit Classic.
Conclusion
It's time to get back to the classics with Tekkit Classic! This studied modpack is everything you need in order to have a great time playing with your friends. Tekkit Classic can be added to your server easily with our one-click installer. Go back to the old days and relive your first modpack adventures in minecraft by going back now ! With a server that runs beautifully.
How To Make a Tekkit Classic Server With Apex Hosting
Select your server package from our pricing page
On the 'Configure Your Server' page, complete the required fields
Under 'Server Version', select your version from the dropdown list
Complete the order and your Tekkit Classic server will be created instantly