Setup and Play a Hide & Seek CS:GO Server
in CSGO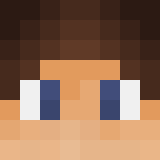 By Nathan Young
Overview
After an intense competitive match in Counter-Strike: Global Offensive, players may decide to wind down with a more casual experience. This can involve custom maps and gamemodes to enjoy with friends. An extremely popular choice among the community is hide and seek games, allowing players to sneakily escape enemies hunting them down. Whether you're hiding in a secret room or desperately trying to avoid seekers, this CS:GO gamemode can provide endless entertainment for all. However, instead of using official matches to set this up, some may choose dedicated servers instead. This allows for multiple maps, increased performance, and control over almost every in-game aspect. Fortunately, our panels are straightforward and easy-to-use for any gamemode setup, but a few owners can still be confused about the exact process. Due to this, we've created this Apex Hosting tutorial to show you how to set up a hide and seek server in Counter-Strike.

Hide & Seek Gamemode
Most players are familiar with this gamemode, but we'll break it down for those who aren't aware. The main premise of hide & seek is to win the match by hiding in secret spots around the map. Alternatively, seekers can hunt down all remaining players to complete the game. This mode is best with multiple people, but doesn't require too many. However, it's worthy to mention that each hide & seek map is different. This means players may have utility to use against the seekers or Zeus x27s to instantly kill them. During the creation of your dedicated CS:GO server, make sure to keep all this information in mind so you make the perfect match. With this in mind, review the sections below to get started.

Server Preparation
There are a few required steps before making the server, which gives you the ability to further customize the setup. This includes locating workshop maps for the gamemode, creating a login token, among other aspects. As you follow the subsections below, make sure to write down or save important information for the server's configuration.

Workshop Maps
There are maps to find in CS:GO's workshop, but only some are for hide & seek. Instead of searching for hours, review this list to locate the best ones. Otherwise, here's a collection of them to try out instead. Keep in mind that if you decide on using multiple maps, then the configuration is a little bit longer compared to a singular one. Besides this, it's worthy to note that you should avoid large collections since they can cause issues for other connecting players. When you're ready, follow these steps to prep your workshop maps.
Locate your desired Hide & Seek map or collection.

Once found, press Subscribe or Subscribe To All on its respective page.

After doing this, save the numbers after ?id= in the URL for later.
Steam Login Token
An important and required portion of hosting a CS:GO server is Steam's Login Token, allowing players to join without problems. This is created and maintained by your official account, which is completely safe. The instructions below describe how to accomplish this task.
Navigate to Steam's Game Server Management page and Login with your account.
Proceed to enter 730 for the App ID field, then anything you want in the Memo area.

Afterward, click the Create button and save the Login Token values for later use.
Steam Web API Key
Another critical part of owning any CS:GO server is Steam's API Key, a specialized set of values for backend applications. This can be used in external services, but should only be for trusted ones. Similarly to the token, this is created and managed by your official account.
Navigate to Steam's API Key page, then Login with your account.
Continue to enter "CSGO" or anything similar in the Domain Name field.

Afterward, press the Register button and save the Key values for later.
These tokens and keys are extremely important, as they are used to completely secure the server. Make sure to NEVER hand them out to untrusted services, especially the API values since that can make your account insecure. If you feel any of these are leaked, revoke them through their respective pages and remake them.
Server Configuration
At this point, configuring the server settings is the next step to begin your hide & seek adventure. This involves using the above token, key, and map id values in the panel. As previously mentioned, our system is conveniently designed for owners to quickly set this up. When you're entirely prepared, review these subsections to get started.

Required Options
The token and key values you saved before are required for this portion of the setup. Make sure to have these on hand when following the instructions below.
Head towards your Apex server panel and click Customizations near the left-hand side.

Proceed to toggle or tweak any desired settings, such as a Server Password.
Continue to enter your saved Login Token and API Key values in their respective fields.

Leave this page open for the Hide & Seek gamemode setup.
Gamemode Setup
Remember, the hide & seek map configuration differs depending on if you have multiple or not. In most cases, collections are used for these kinds of servers since that allows players to enjoy many unique environments. Go through the corresponding subsection below to begin loading the gamemode on your server. However, you may want to tweak or add other settings to personalize the setup after you're finished. Otherwise, using commands may be beneficial for the same process.

Single Map
Inside the Customizations area, locate the Workshop File ID field near the bottom.
Once found, proceed to enter your desired Map ID from before.

Afterward, set the Game Mode option to Competitive for the best results.
When you're finished, return to the main panel and Restart the server to load it.

Join once everything is done to confirm the configuration successfully worked.
Map Collection
While inside the Customizations area, locate the Workshop Collection ID field.
Upon finding this option, enter your desired Map Collection ID in the text box.

Afterward, set the Game Mode setting to Competitive for the best results in-game.
Once you're finished, return to the main panel and click Config Files near the top left.

Proceed to enter the autoexec.cfg file, then find/add the workshop_start_map option.
Enter your desired Map ID from the collection to this setting, then click Save.

Return to the main panel and Restart the server to begin loading everything.
This starts the match with your desired map, which players can now join to enjoy.
Note: Anyone can initiate a vote to switch between maps in the collection.
Hide & Seek Gameplay
Upon joining the server with your friends, there's usually a warmup before hide & seek begins. After this ends, the match will officially start with the T-Side being seekers most of the time. Players on the CT-Side will likely be hiders, so keep this in mind when starting out. It's best to explore the map and find where secret areas are located, as these spots increase your odds of winning the game. For example, fake doors, walls, or other objects can allow players to phase through them. This may lead them to a hidden room or simply conceal their character model from seekers. Besides this, most matches last only 8-10 minutes and vary depending on the selected map for the gamemode. Good luck seeking or hiding in this exciting mode on your newly configured dedicated CS:GO server.

Common Issues
Failed to Load Workshop Map/Collection
In some cases, server owners may incorrectly configure their Customization or Config Files options, leading to map loading issues. If you're using a collection, then ensure you're entering a valid ID for the Workshop Collection ID field and Map ID for workshop_start_map setting. Similarly for single map setups, confirm the ID for it in the Customizations area. After doing all of this, Restart the server and wait for everything to finish loading.

Unable to Join Hide & Seek Server
On rare occasions, players may not be able to join the server after successfully setting up hide & seek. This can happen from using the incorrect Server Password or failing to download the required map(s). Either remove the password and/or Subscribe to everything from the Workshop before connecting to the server. Otherwise, there could be an underlying problem with the server or client configuration. For instance, a failing plugin could prevent incoming connections.

Useful Links
How to Make a CS:GO Server
Using Workshop Maps in CS:GO Servers
CS:GO Server Settings Guide
How to Optimize CS:GO