Setup and Play a FoolCraft Server in Minecraft
in Modpacks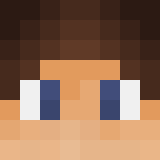 By Nathan Young
Overview
While enjoying your Vanilla Minecraft server, its features may become too familiar over time. This makes the gameplay feel repetitive, leading some players to search for more in-game entertainment. Fortunately, using modifications can enhance the entire Minecraft experience by overhauling its default design. This is amplified when including modpacks, large collections of mods that'll achieve the same goal. One of these is known as FoolCraft, which is packed full of surprises and a wide variety of features that all players can enjoy. Whether you're on the hunt for mysterious creatures lurking deep within cave systems or simply exploring the fruitful environment around you, there are many possibilities. Setting up this modpack to play with friends is easily done on our panel, as it comes preinstalled for your convenience. However, some users may be unfamiliar with our system and become slightly confused. Due to this, we'll show you how to install and play FoolCraft on your Minecraft server in this Apex Hosting tutorial.

Summary
This modpack was developed and published by Iskall85_Dev on CurseForge for Minecraft 1.10.2. Over the years, it obtained close to 700,000 downloads and countless positive reviews. The main premise for this pack is to introduce players to a wide variety of entertaining features like pets, chance cubes, unique structures, among many others. The adventure itself is built by you, so get creative and have fun with friends.

Client Installation
Before getting started with the FoolCraft modpack, you'll want to install the CurseForge launcher. This gives you access to download its respective files and load them properly without worrying about technical issues. The instructions below guides you through this process.
Navigate to CurseForge and press the Download button for your operating system.

Save and open this file on your computer to start the installation process.
After this finishes, start up the launcher and click Browse Modpacks in the menu.

Continue to type "FoolCraft" in the Search field above, then press Install once found.

Wait for this to download, then click Play from My Modpacks to begin loading it.
Server Installation
We highly recommend creating a new Server Profile on the panel, so no internal file conflicts occur. This is completely optional and isn't required to get the modpack working on your server, but allows for a new directory in the FTP area to safely store the new game files. Besides this, follow along below to begin installing FoolCraft on your server.
Head towards your Apex server panel and locate the Game File section down below.
Click on the currently selected option to reveal a dropdown menu.

Proceed to enter "FoolCraft" in the text box, then press on it once found.

In the following prompts, click Change Version and Create New World.
On the final one, confirm these changes by pressing Restart Now to load the modpack.

Wait for this to finish, then join the server with your installed instance via CurseForge.
Getting Started
Once connected on your newly created modded server, there will be noticeable differences compared to Vanilla Minecraft. These include brand new biomes, unique structures, among lots of other interesting features. Besides this, there are two starter items in your hotbar that'll be used to learn more about the world around you. One of them is a Journal that slowly increases in knowledge after playing for a bit, while the other is a Materials & You book that reveals basic information on resources. These aren't necessarily required for your gameplay, but may assist you later on in this modpack.

Besides this, you'll also notice a Minimap at the top right of your screen in-game. This can be configured differently depending on your preferences by pressing J on your keyboard. After doing this, there'll be Waypoint control and other useful aspects such as the map's positioning. This is also the area for you to remove any death locations, as they can build up over time and become a slight nuisance. Utilizing the minimap's set of features will greatly enhance your experience.
Unique Biomes
There are many different kinds of unique biomes to explore in your world, such as large Flower Fields or Enormous Stone Mountains. This creates a new sensation while playing the game, especially when there are valuable resources in each biome. For example, Desert Plains have new blocks and minerals to collect that'll help you progress further along. However, there are still some default types to explore, but are completely customized by the FoolCraft modpack.
This enhances every piece of terrain you stumble upon, leaving you with the ultimate modded experience.

Generated Structures
Similarly to all the kinds of biomes to enjoy, there are plenty of randomly generated structures to find. These can hold some valuable loot for players to collect, while some are simply good starter bases to try out. For instance, there are Large Towers, Graveyards, and Mysterious Platforms around the world to explore. Whether you're on the hunt for rare gear or wanting to enjoy this modpack's generation, you're granted the ability to do both and more.
This concept applies to Villages too, as they're modified with newer buildings and lootable chests. Be cautious during this process, as there might be some unexpected events around the corner.

Natural Formations
Additionally, there are tons of natural formations in the world to admire. These can act as decorations for your base or landmarks to keep track of your location. Some of them can contain valuable minerals, such as Meteor Crash Sites, while others are Large Roots erupting from the ground with minimal resources. In most cases, players will dismiss these naturally occurring formations since there aren't many benefits to them.
This can be averted if you're creative with your building designs, as most of these will provide you with interesting ideas to get started.

Dungeons
Instead of structures or formations on the surface, miners may stumble on unique dungeons to explore. These can contain a wide variety of loot, such as powerful weapons and unique materials for crafting recipes. There are also hostile mobs nearby, so be on the lookout for them as you explore a dungeon. Once inside of one, it'll appear as a maze and can be confusing to navigate through. Make sure you have torches or other light sources since it'll be a dark adventure.
Chance Cubes
Rather than exploring any type of structure or formation in your world, there'll be natural cubes to obtain loot. Each of these are completely random and will provide players with items, custom mobs, special events, among other entertaining features. Occasionally, they may not give anything to you after breaking the block. In other words, players will need to test their luck while experimenting with chance cubes. This creates an exciting fun aspect in your server that anyone can enjoy.
New Minerals
Most players will be interested in the special kinds of mineral ores to find throughout the world, as they serve to craft important tools or be used elsewhere. A great example of this is Oil Sand, which returns Bitumen that burns twice as much as Coal, making this a valuable resource to use for furnaces or other machines. Although, there are others including Titanium, Uranium, Ruby, Tin, and more for powerful equipment or additional blocks.
Whether you're building a contraption that requires large fuel sources or crafting a set of strong tools, these minerals are required.

Wild Creatures
As players enjoy FoolCraft on their Minecraft server, there'll be many different mob types to encounter. These can appear to be very wild, especially considering mutated cows. For instance, Costume Moos look like zombie-hybrid animals. Other ones may include an evolved species of normal mobs, such as pigs, sheep, enderman, among many more. Each of these kinds are tailored to the biome they're found in, meaning some won't appear elsewhere in the world if the environment is different.
Instead of passive mobs, there are lots of hostile ones to encounter as well. An example of this would be Bandits, which are humans with guns that'll hunt you down for any loot. Make sure to have your guard up at all times while exploring the world, as you never know what could be lurking around. If you do see a hostile creature, then study its behavior since some can have special abilities. However, the vast majority of this modpack's gameplay is peaceful and enjoyable for all types of playstyles.
Useful Tips
As a few last notes for this modpack, players should be aware about Waystones and Pet Mobs. These specific items can truly enhance your gameplay, as they provide you with special powers. For example, using a waystone acts as a fast travel system to easily navigate between multiple locations in the world. This bypasses any need for running around the map, making it an important part of anyone's gameplay. The other items can provide you with useful abilities, such as climbing up walls, having a jump boost effect, being invulnerable to explosions, and many other kinds. Remember, players can view all crafting recipes from their inventory on the right-hand side, making it easier for obtaining these items. Besides this, there are more to try out in your server such as Tinker's Construct weapons or tools. These will be stronger than any default kind you make, leading to powerful gear.

Common Issues
Unable to Access Server
In some cases, players will be unable to join the server due to numerous reasons. For example, entering an invalid IP Address:Port or Subdomain when making the connection will result in this issue. Make sure everything is typed correctly when joining, otherwise it'll continue to fail. Alternatively, the situation could be an underlying problem with the player's launcher configuration. Ensure the latest version of FoolCraft is installed properly and loaded during this process. If this issue persists, then redownload the modpack after deleting its profile from the CurseForge application. These solutions should give you the best chances at making a successful connection, but may indicate another problem if nothing works.
The Modpack isn't Working
This leads us to the next possible issue, FoolCraft isn't working on the server or launcher. On the panel, ensure that the modpack is selected in the Game File area and was restarted accordingly afterward. This could be problematic if you're installing it on an older Server Profile, so we suggest making a new one for this process. Alternatively, manually installing FoolCraft is another option to get everything working. This is a bit technical, but should result in a functional server with the modpack. As for any client-related issues, make sure to allocate enough memory to CurseForge so it can load without further problems. Otherwise, simply redownloading it with the latest version might be the best course of action.
Playing on the Wrong World
On the other hand, terrain generation problems may arise due to not generating a new world. Ensure you've selected Create New World when prompted after selecting FoolCraft in the Game File area of the panel. Alternatively, clicking the Change World button and renaming it to something else should suffice. Once you've done either of these methods, Restart the server to begin loading the correct world. If this situation persists, then consider manually uploading the world on the panel to resolve the problem. This isn't advised since it'll take some time, but will work regardless.

Useful Links
FoolCraft on CurseForge
How to Optimize a Modded Minecraft Server
Install Modpacks on the CurseForge Launcher
Becoming a Server Operator in Minecraft
How To Make a FoolCraft Server With Apex Hosting
Select your server package from our pricing page
On the 'Configure Your Server' page, complete the required fields
Under 'Server Version', select your version from the dropdown list
Complete the order and your FoolCraft server will be created instantly