Scoreboard Not Showing in CS:GO
in CSGO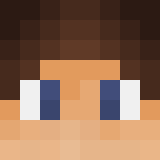 By Nathan Young
Overview
Playing any type of match in Counter-Strike: Global Offensive involves using the score system, as users tend to check on their in-game performance. This is an important feature to use, from counting your kills to viewing another player's death amount, there is lots of information to learn. Unfortunately, problems can arise that prevent the scoreboard from appearing in your matches. These can range depending on what you did prior to the situation, as a variety of factors contribute to this scenario. Regardless, solving this is easy-to-do and only requires a few minutes. Keeping this in mind, we've created this Apex Hosting guide to teach you more about CS:GO's scoreboard and how to quickly fix it from disappearing in-game.

Match Scoreboard
As previously noted before, Counter-Strike's scoreboard is a helpful tool that reveals information about players. Whether you're checking for bad ping or trying to mute an annoying player, this is an essential part of the game. There's tons of other data to keep track of, such as assists, deaths, defuse kits, money, and more. It's even valuable in ranked matches, as it automatically displays the ranks for every player. Typically, only friends can see this information, but the scoreboard allows you to see that at the end of every competitive game. Many players use this system in their matches to track key pieces of data, making it an extremely helpful tool. However, users may encounter problems with the scoreboard at times due to various reasons.

Causes for Disappearance
In most cases, the problem originates from mistakenly removing the scoreboard's keybind in the game settings. This happens when players attempt to change the controls, but forget to reapply certain binds. Other times, messing around with the resolution can occasionally cause the scoreboard to disappear. Although, this tends to happen on older computers and shouldn't occur for newer systems. Regardless of how this situation started, fixing it is super easy for anyone to follow.

How to Fix the Scoreboard
Resolving missing scoreboards is straightforward, as you'll simply want to unbind and rebind it. This way it fully resets the keybind to allow the function to properly work. There are technically other methods to fix the situation, but aren't required. For instance, you could reset all keybinds to default, reinstall the game, or switch between resolution sizes. However, for our purposes you can follow the instructions down below to quickly fix the scoreboard problem in CS:GO.
Open CS:GO and open the Developer Console by pressing Tilde (~) on your keyboard.
Note: If you need to enable the console, then visit our tutorial here.
Proceed to enter unbind TAB in the text box, then click Submit to the right.

Afterward, continue to execute bind TAB +score in the same area.

Enter in a match, then try to display the scoreboard with the TAB button.
Common Issues
Scoreboard is Still Missing
In cases where the scoreboard is still missing, then try the other methods for fixing the situation. These include resetting the controls to default, changing your resolution size, or reinstalling the game. One or more of these solutions will make the scoreboard reappear without going away again. Alternatively, double-check if you're correctly inputting the bind commands in the console.

Minimap is Different
After rebinding the scoreboard, activating it makes the minimap display differently by default. However, sometimes it can become stuck or otherwise problematic afterward. If this happens, then copy and paste the following command into the developer console: cl_radar_square_with_scoreboard 1. This will revert the minimap to default and make it appear normal again.

Useful Links
How to Enable the CS:GO Console
The Best CS:GO Launch Options
How to Make a CS:GO Server
CS:GO Optimization Guide