How to Install and Get Started with the Quark Mod for Minecraft
Last modified on Nov 3, 2022 in Mods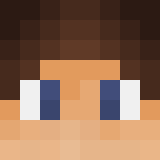 By Dalton Whalen
Overview
With each passing update, Minecraft is often adding new items and features to the game. Oftentimes, players will desire features that are not yet added or the base game is missing. Many mods exist to add new features, but do not focus as much on the vanilla-like aspect. This is no longer a concern with Quark, a Minecraft mod that adds over 100 vanilla-like features to the game. With new creatures, newer blocks, inventory sorting, and more, Quark completely changes the gameplay without losing the charm of the base game. Adding mods is easy with Apex Hosting, so we have created this tutorial to help you get started.

Summary
Quark is owned by Vazkii on CurseForge and maintained by Hubry. Spanning from version 1.9 to 1.19 and featuring over 85 million downloads at the time of writing, this mod is massively popular. The mod was created to vastly improve the vanilla gameplay experience by having toggleable modules for each of the additions.

Quark Download
Visit the Quark CurseForge page.
Press Files at the top of the page to view all files.

Locate the desired version, then use the download button to the right.

Save the file to a safe location for later.
Additionally, download the matching version of AutoRegLib.
Server Installation
Navigate to the Apex Server Panel, then stop the server.
Scroll down to the Game File section, then open the dropdown.

Ensure the server is running the same Forge version as the mods.
Following this, enter the FTP File Access from the left-hand menu and log in.
Locate or create the mods folder, then enter it.

Press the Upload button in the top-left, then drag + drop the mod .jar files.
Once at 100% uploaded, return to the main panel page.

Restart the server to load up the installed mods.
Client Installation
Ensure you have installed Forge client side before proceeding.
Open your Minecraft launcher, then proceed to Installations at the top.
Highlight your profile, then click the Open Folder icon.

In the new window, locate or create the mods folder, then enter it.
Paste the mod .jar files into this folder.

Return to the Minecraft launcher, then press Play.
Gameplay Additions
There are tons of features added throughout each version of Quark. Some are simple client changes, while others add entirely new functionality to vanilla elements. For a full list of available features, visit the Quark Website.

Automation Changes
Chute
With the chute, deposited items will fall directly into the center below it. Additionally, it can be stopped with a redstone signal or placing a block underneath it.
Dispensers Place Blocks
Now dispensers can place more than a few items, as entire blocks can be placed in front of it. For directional items like stairs, they will always be placed depending on the dispenser's direction.
Pistons and Tile Entities
Ever been frustrated that tile entities like chests were unable to be moved by pistons? This is now completely resolved, allowing you to manipulate entire chests, dispensers, and more. This is massive for redstone capabilities or simply to hide your valuables.

Building Additions
Glass Item Frames
With glass item frames, deposited items will remove the frame, allowing you to easily display your swords and other items.
Hedges
If you're looking for extra decoration, the new hedge blocks will come in handy. With many different types and colors, you'll wonder how you went without them.
Iron Gate
Thanks to the iron gate blocks, you can manage your animals without them escaping. Players and other entities will use it normally however.
Stools
Why build a house without a place to sit? With your choice of colored stools, you can right-click to sit down and rest.
New Mobs
Crabs
These small creatures will hangout in beaches and will drop crab legs or shells when killed. Supposedly they enjoy music, or so I hear.
Toretoise
These neutral mobs will spawn deep underground and will drop ore when attacked with a pickaxe. Alternatively, feeding one will grow more ores.
Shiba
These adorable dogs will spawn in mountain biomes and can be tamed to play fetch with tridents and arrows. They will even sleep on beds!
Toggling Features
To adjust the features of the mod, you will want to pause the game, then locate the small "q" button located next to options. By clicking this, the main Quark configuration menu will open.
Here, you can disable the module for every mod category or click a category to toggle the individual features. In addition to this, you can adjust the general mod settings for world generation, advancements, and much more. Once you are happy with your adjustments, press the Save Changes.

Common Issues
I get an error when attempting to join the server:
In order for any players to join the server, they must have the same mods installed on their own game as well. Make sure both of the mod files are fully installed to your game before trying to join. If you still receive issues, make sure you are launching your Forge profile, otherwise you will be unable to join.
The game gives an error when attempting to start:
Oftentimes, this will occur if AutoRegLib is not properly installed or the Forge version is incorrect. If the game doesn't specify the exact error, ensure the correct version of AutoRegLib is installed, then try again. Otherwise, see if your specific version of Quark needs an exact version of Forge, then install it before attempting to start it again.

Helpful Links
Quark CurseForge Page
AutoRegLib CurseForge Page
Quark Website