Minecraft Server Can't Keep Up Error
Last modified on Mar 9, 2022 in server errors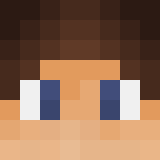 By ApexHosting
Overview
If you ever run into lots of lag on your server and your server console comes back with the error, "Can't Keep Up", this means the performance of your server is seriously struggling. It may become so bad, you may start to notice a time dilation effect, or more commonly referred to as TPS (Ticks Per Second). The nature of this error makes it difficult to deduce the cause. It can range from anything from generating too many chunks, overusing RAM, or even client errors like your computer being unable to keep up with the demands of the server. Today we're covering the best ways to try and resolve this error.
Server Render Distance
First, head into your Apex Panel and stop the server with the red stop button.
Next, go to the left-hand side of the panel and select the Config Files tab.
From here, you'll want to enter into the Server Settings section, right at the top.
In this new page, scroll down to where you see View Distance and in the bar to the right of that, lower it from the default (10). At Apex, we recommend 8 for optimization purposes.
Scroll down to the green save bar to save your work, and head back to the main page of your panel by clicking the name of your server at the top.
Start or restart your server, and the changes should be saved.
In-Game Render Distance
In Minecraft, open up your options menu. Go into your Video Settings
Where you see Render Distance, lower the slider until the game stops lagging.
Other
If the above things didn't work, it's likely that the issue runs deeper than just render problems. The best way to get things sorted out from here is getting into a chat with one of our Support Team in live chat. We're always ready to help and can fix almost any issue. Just open up your panel and in the bottom right of the page you'll see a red chat bubble where you can start up a chat.
Conclusion
Hopefully this helped out and got your server back on track. Again, if the Render Distance doesn't help get things back on track, it may be a bit harder to figure out without our Support Team to get your back. Don't be afraid to give us a shout whenever you need the help, we're always happy to assist!