Mianite Server
Last modified on Feb 25, 2021 in modpacks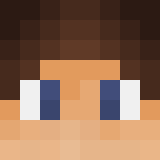 By ApexHosting
Number of mods: approximately 141 mods
This modpack is fit for small to large server population.
Technic Pack's Realm of Mianite server created by endermedia.
With this large modpack that has an all-purpose focus, you can literally do anything you can imagine (at least you can do a lot). With Applied Energistics 2 you can easily store all your items that are powered by a Big reactor and using Bibliocraft to store all your research in your base from thaumcraft or any other mod that will allow you to have books stored research.
Or if you would more like to play evil sorcerer with your friends then you could also play with Ars Magica 2. This allows you to create awesome looking buildings using Chisel 2's new blocks that it adds to the game. Or why wouldn't you go to the moon with Galacticraft and create pneumaticcraft elevators on the moon just because you can.
Another fun thing to do on a Realm of Mianite server is to create a big rail track using railcraft between your friends and outposts and share resources through your train network and then manage your input & output with Steve's cart's 2. You can also create your custom tools with tinkers construct and make the most OP weapons and tools you will ever see.
How To Make a Mianite Reborn Legacy Server With Apex Hosting
Select your server package from our pricing page
On the 'Configure Your Server' page, complete the required fields
Under 'Server Version', select 'Mianite Reborn Legacy' from the dropdown list
Complete the order and your Mianite Reborn Legacy server will be created instantly