Miami Minecraft Server Map
Last modified on Mar 3, 2022 in Maps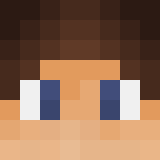 By ApexHosting
Overview
We all love building awesome structures and maps, which is exactly why we have created a map of our own! It's time to roam the streets and beaches in Florida. Our team has created a near-perfect replica of the Miami Beaches, Lummus Park, and Ocean Drive. This spectacular build includes hotels, museums, an outdoor gym, volleyball courts, beach with lifeguard stands, and so much more!
This map was created for Minecraft 1.12.2, but it will work just fine on any newer version as well! The structures and size of this map should be close to a scale model of the actual buildings.
You can find this build live on our test server (fl.apexmc.co). Join the server and experience your own virtual vacation in Florida! Walk around the streets, check out the beaches, find the museums, and enjoy.
In the above picture, you can see a birds eye view picture of both the Miami beachside from Google Maps and our own scale model of it. If you take a close look, you will see that our model is a near-exact replica, from the grass patches, beach equipment, buildings, and streets.
Landmarks
The Clevelander South Beach Hotel and Bar In one of the best locations in Miami lies the Clevelander South Beach Hotel and Bar. This awesome hotel/bar is located right across the Art and Deco museum on Ocean Drive. The hotel has a beautiful patio and pool where you can relax during the day and party at night. Above you can see both our representation of it and an actual picture of the Clevelander South Beach Hotel and Bar!
In Miami Beach, there are three major architectural styles. Mediterranean Revival, Art Deco, and Miami Modern. At the Art Deco Museum, you get to experience these styles and learn about the architectural history and the culture at Miami Beach. In the picture above, you can view our own version and an actual image of this wonderful museum.
This classic building is none other than the Beacon Hotel. Brilliantly placed on Ocean Drive, this hotel is close to shops, restaurants, and directly across the ocean itself. This hotel is known for its parties, as it's located right in Miami's famous nightlife. You can see our own portrayal of this awesome hotel in the picture above along with a picture of the actual building.
The Celino Hotel is one of the most brilliantly designed hotels in the country. This hotel pays tribute to Miami's 1940s past while bringing a modern touch, creating their own "Floridita" style. This beautiful hotel can be seen in the picture above in both our Minecraft version and a real picture of the hotel as seen on Ocean Drive.
Take a look at one of the most famous hotels in Miami. Located right on Ocean Drive is the Beach Park Hotel. This hotel will bring you an authentic South Beach experience and it is only steps away from the beach. The Beach Park Hotel was originally built in 1929 by a famous architect, William Brown. In the above picture, you can check out our portrayal of this spectacular hotel in Minecraft in comparison to a real picture of the hotel.
Where to download the map?
You can find a download to this awesome Miami map here.
For instructions on installing the map to a Minecraft Server, you can view our full written and video tutorial here.
Related Maps/Gametypes