Start a Mad Pack 3 Server
Last modified on Mar 9, 2022 in modpacks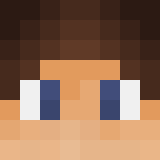 By ApexHosting
Overview
Vanilla minecraft is a legend and always will be. But for the dreamers that want more, modpacks were invented. Adding new features to this beloved, titan of a game. Today we are going to show you a classic modpack, that has a lot more to offer than vanilla minecraft. The Madpack 3 is one of the many modpacks that Apex has to offer for servers. Today were gonna show you how to hop in and play.
What is Madpack 3
The MadPack 3 modpack was created (1.7.10) by Kehaan and Jon Bams. The Mad Pack server is incredibly diverse with mods like Buildcraft, Big Reactors, Minefactory Reloaded and you can make incredibly big factories processing all your nice ores and store all your nicely processed items in your Applied Energetics ME. Maybe even create your nice big libraries using BiblioCraft to store all your research. With ProjectE you can duplicate everything just like you could with equivalent exchange 2. And why not create beautiful doors with Malisis' Doors where you can custom make your doors from any block you like. This pack contains Fastcraft, by Player, enabled by default. Fastcraft enhances Minecraft with increased performance.
Number of mods: approximately 90 mods
This modpack is fit for small to large server population.
Installation Steps
This works on mac, and windows.
To install this on your device you will need to download the AtLauncher.
Then click on packs and search for "Madpack" and click "New Instance".
Then click on instance and play whenever you are ready to play

Changing the jar, and restarting is all you need to do.

To make sure your server is "Madpack 3" ready, you are going to need to scroll down to jar selection on the page..
Then click on jar selection. And type "Madpack" then click on the Madpack 3 modpack.

Conclusion

Whether you want a Madpack server for you, your friends, or you want to host one to earn some cash, we at Apex would love to help you. If while we could not get into everything this modpack has to offer, make sure to contact us on our socials (bottom right of the page) and let us know what you thought of this tutorial and use livechat if you need any help at all.

Start your Minecraft Madpack server today with Apex Hosting and you could be up and running in a few minutes.
How To Make a Madpack Server With Apex Hosting
Select your server package from our pricing page
On the 'Configure Your Server' page, complete the required fields
Under 'Server Version', select your version from the dropdown list
Complete the order and your Madpack server will be created instantly