How to Setup BuycraftX
Last modified on Sep 2, 2022 in plugins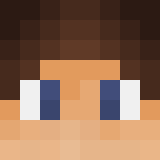 By Nathan Young
Overview
One of the key factors to running any server is funding. Without proper funding, the server has no way to afford the upkeep expenses such as hosting. That's why monetizing your server is essential, especially for larger communities with a good amount of players. Offering services can even grow and strengthen your server. A plugin called BuycraftX, which runs on Tebex, offers you the tools needed to receive funding with a webstore. It can be complicated to configure, so Apex Hosting created this guide that details all processes to get started.

Registering a Tebex Account
The only way to earn revenue from your server requires an account with Tebex. The steps below show you how to do that if you haven't already registered on the platform.
Go to the Tebex website and click Sign Up, which is in the top right of the website.
You'd then want to start filling out the account information.
After that, you'll be sent an activation email, so make sure to check for that to activate the account.
That's it! Your account is now successfully created and enabled.
Setting up BuycraftX on a Minecraft Server
Once your Tebex account is created and activated, you will be brought to the Your Platform portion of the setup that allows you to select the game for configuration.
Once an account is registered on Tebex, in the Your Platform section, select Minecraft: Java Edition.
After that, fill out the information in the Your Webstore section and click Continue when finished.
You'll then be directed to the installation of BuycraftX, so make sure to download the correct plugin for your server.
Once you obtain the file for the plugin, please go to your server panel > FTP File Access > Login > Click Plugins > Click Upload > Drag the file to begin uploading. For more information about that process, go here.
Restart the server after it uploads, then copy the command from the BuycraftX website to execute it in your server console. Make sure not to include any slashes when pasting the command. For example, the command would be like this: buycraft secret 0ebg11kr7x50kmflgvjsdde1pblenkllx2fd5I38.
Finally, go in-game for your server and type /buycraft. If no errors pop up, then you did it correctly!

These steps are required for any server type, such as a modded, proxy, or bukkit-based server.

Setting up a Minecraft Server on an Existing Tebex Account
If you already have a registered Tebex account with a server webstore but want to add another server, then you can!
Navigate to your Tebex Dashboard, click on Game Servers, and press Connect Game Server in the top right.
Select Plugin and click Continue, then start filling out the information it requests from the Create Game Server (Plugin) page.
Once you do that, it'll prompt you to download the BuycraftX plugin. Be sure to download the correct version for your server, then install that on the server. You can review how to install plugins on your server here.
Be sure to restart the server once you upload the plugin into the correct directory for the server. Once restarted, execute the command from the BuycraftX website into your console. For example, the command would be like this: buycraft secret 0ebg11kr7x50kmflgvjsdde1pblenkllx2fd5I38.
After that, type /buycraft in-game to see if any errors pop up. If none do, then you successfully installed BuycraftX!

These steps are required for any server type, such as a modded, proxy, or bukkit-based server.

Common Issues
There are a lot of steps for registering a Tebex account and installing the plugin on the server. Naturally, some issues could arise during any of these processes. Here are some of the most common issues following the tutorials.
Not Receiving Activation Email
Double-check your inbox and check all folders, like the spam, to find the email. If you're still unable to locate it, confirm that you entered the correct address when registering a Tebex account.
BuycraftX is Not Loading in the Server
Make sure to install the plugin into the server successfully. You'd want to ensure you restart afterward so it can be applied. If you do that and it still isn't loaded, then double-check where you installed the plugin. It should be in the plugins folder, but make sure that the version matches your server's version.

Conclusion
Monetizing your Minecraft server is a wonderful way to fund your community. Earning money is especially good for large networks or massive servers. It gives the owner more resources to grow the playerbase and improve gameplay. However, it can be complicated, so thankfully, Apex Hosting created this guide to help out.