How to Play Minecraft Modpacks with Twitch
Last modified on Dec 13, 2021 in General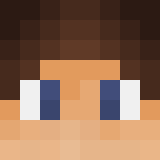 By ApexHosting
Overview
Arguably one of the best things to come from Minecraft is the immense amount of modpacks that you can play that will alter the game and give you new fun experiences to enjoy. One of the best modpack launchers you can use to install and play these modpacks with is the Twitch App. The Twitch App provides a wide range of popular modpacks that include RLCraft, All The Mods 5, and Sky Factory 4 just to name a few. These Minecraft modpacks can be tricky to install manually which is why it is recommended to use a modpack launcher to do all the heavy lifting for you. The Twitch App takes all the fun modpacks you can find on Curseforge and places them in an easy to install launcher for you. In this guide, we are going to take a look at how you can install the Twitch App and your favorite modpacks with it.
How to play modpacks with Twitch
Java Installation
The first thing you will want to do is check that you have Java installed on your computer. This can be done using this verification tool. (Does not work in Chrome or Edge) If you are needing to install or update your Java version you can do so from here. Once Java is installed/updated be sure to reboot your computer.
Twitch App/Modpack Installation
You will want to signup for a Twitch account if you do not already have one. Once you have a Twitch account you are finally ready to install the launcher and your desired modpacks.
First you will want to install the Twitch App for your desired operating system. Once installed you will be prompted to login to your Twitch account.
After logging in, locate the Mods tab at the top of the program and select it. Then click Minecraft on that page.
You will now see your Minecraft Modpack page in the Twitch launcher. Here you can select Browse Modpacks. You will be able to search for the modpack you prefer in the search bar.
Once you find the desired modpack you can hover over it and click the install button that pops up over the modpacks icon. It will run through the installation process and show you its current progress in the installation.
After it has completed you can find the newly created modpack profile in your My Modpacks tab. On this page, you can just click Play under the specific modpack to start launching the modpack.
This will then open up the Minecraft launcher where you can see in the bottom left the modpack is selected. Finally hit play in the Minecraft launcher to start loading the modpack!
Common Issues
Minecraft not installed
In some cases, if you head to the Mods tab you may see the Minecraft selection is faded. Select this and it will prompt you to install Minecraft. You can simply just click install and the Twitch App will pull a version of Minecraft and install it for you. Once done it should take you to the correct section for Minecraft mods.
Outdated Modpack
If your modpack has an update available to install you will see a small button to the left of the Play button. Select this and double-check the latest version is selected at the top and then hit Continue. This will automatically update the pack to the latest version. You will then want to make sure you update your server as well.
FTB Modpack Outdated
If you want to play a Feed the Beast modpack you may find that you are unable to join your server. This is likely caused by an out of date Modpack on the client side. Twitch is no longer partnered with Feed the Beast so new updates to modpacks are no longer available on the Twitch App. You will need to install the FTB App in order to get the latest version of these Modpacks.
Related Content
How to update a modpack
How to manually install a modpack
How to change the Minecraft server version