How to Make Money on your Minecraft Server
Last modified on Aug 4, 2021 in general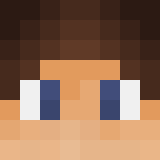 By ApexHosting
Why monetize a server?
Minecraft servers aren't cheap to host or to maintain, and keeping a large server (or a network of servers!) up with your own pocket money isn't a viable long-term option for most people.
Consider the expenses of hosting a well-developed Minecraft server: there's the actual hosting itself which, depending on the amount of servers on your network and their specifications, can add up to quite a bit just on its own. But for large servers, there are so many more. To list but a few examples:
custom plugin development
professional builders
website development
advertising

And that's not nearly all of them. New expenses will crop up all the time, unexpectedly, adding up to quite the sum at the end of the month. This is exactly why server monetization isn't just a good way to earn income on the side — it can be vital to a server's survival.
There's a huge number of ways towards monetizing a server, and while not each is viable for every type of server, this guide will cover the most important ones.
Important considerations
As with all things — particularly those relating to money — there's some considerations and caveats to take into account and be aware of.
The first and arguably biggest factor on your server's monetization potential is its marketability. This can be reflected in many ways — chiefly, the server's appeal, and the server's community. A server's potential for money-making is directly correlated to both the number of regular players your server has, alongside how invested those players are in your server.


Making your server stand out from the rest will naturally draw in a larger player base. You have to give players a reason to join your server and stick to it for a longer period of time; in a world with thousands of Minecraft servers, you need to make your own stand out in some way. Whether that's unique builds, or gamemodes, or something completely else is up to you, but this is a hugely important factor to consider.
A strong sense of community is something else that energizes your players into spending money on your server. As the Minecraft Terms of Service disallow purchasing in-game advantages for real-world money (we'll get into that a bit later), fostering a community on your server will get your players attached to it, and far more willing to spend money on donations or cosmetic perks to keep the server running.
Beyond these two, and perhaps just as important, is marketing. For many new players to hear about and join your server, you can't only rely on word-of-mouth advertising. Make sure your server is listed on online Minecraft server lists. Encourage voting for your server with in-game rewards. Run and advertise server-wide events, giveaways, and similar, and try and drive YouTube and Twitch traffic onto your server to increase its popularity.
Minecraft TOS
Minecraft's Commercial Usage Guidelines expressly forbid selling any in-game benefits for real-world money. The guidelines are quite easy to digest and understand, but in essence, any in-game benefit — including items, commands, plugin functionality and similar — are not allowed to be sold for real-world money.
However, this does not include things that don't affect the actual gameplay. You can still sell cosmetics, ask for donations, have sponsor and affiliate links on your server, or even charge access for it. Those are allowed. As long as you're not selling something that affects the gameplay in any way beyond the cosmetic, it doesn't go against the guidelines.
Donations
The most basic and direct method of monetization is simply the generosity of your community.
Donations are little payments for your server that do not give any actual perks. Why would a player want to spend money on something that won't give them any benefits in return? It's simple: investment. If your players are having enough fun with the server and the community, they'll naturally want to keep it running, and asking for donations to cover your server's expenses is a great way of ensuring this. Particularly for smaller servers — the bigger your server gets, It is important to make it clear that it is just a donation, and that no in-game perks will be awarded to the player to ensure there are no disputes for mistaken purchases.
Alongside one-off payment options, you could set up a subscription donation package — very loyal players may even want to set up recurring donations. An example of this would be a $5 donation every month; just as before, it's very important to make sure that the information about this being a subscription is well-communicated, in order to avoid confusion and disputes.
Cosmetics
Besides donations, the second most common and straight-forward method of monetizing a server is the selling of in-game cosmetics. These may come in the form of ranks, one-off purchases, bundles, really anything you may think of that players might want to get to look unique, and that doesn't break Minecraft's Terms of Service.
An example of this might be a colored name, or an effect around the player, or a custom trail that follows behind them.
Ways to make money on your Minecraft Server
Tebex(BuyCraft)/Craftingstore
With the Terms of Service in mind you can start setting up your Tebex or Craftingstore site to start selling perks to your server community. Each webstore provider will have different features and pricing plans so it is important to check them both out to see if you have any specific needs one covers but the other does not.
These stores will directly integrate with your server through the use of plugins. When a player runs a command like /buy in-game they are greeted with a menu of all the different items and perks that can be purchased. This will link them straight to the webstore online to make the purchase. You might not want to have a menu in-game and in that case, you can set up a custom /buy command or something similar that just posts the direct link to your store in the chat.
Youtube/Twitch
Youtube and Twitch are both great ways to earn some income on the side, but in terms of Minecraft servers, the best thing they offer is exposure.
If your server is fun, interesting, and popular enough, it might start getting the attention of Youtubers and Twitch streamers. This, by extension, means so many more people will get to hear about and see your server — those familiar with it, but more importantly, those unfamiliar with it. Even if the Youtuber or Twitch streamer that covers your server has a small audience, it's still something, and it's still a number of prospective new players finding out about your server.
Merchandise
Selling merchandise is a great way of bringing income once your server's gotten more popular. A well-developed community will typically have a custom logo or style that can be transferred onto everyday items, most notably T-Shirts. There are lots of services that require no up-front costs where you can upload your own artwork to print and sell on different items. RedBubble is a very popular option for this.
Conclusion
With all the different costs that come with a server community, it is important to be able to understand how to properly, and legally, monetize the server. With the right amount of dedication and perseverance, you could turn your server into a really profitable business. It is important to also keep any local taxes in mind when collecting donations for your server. We recommend that you get in contact with any local tax experts to discuss your possible tax obligations where you live in relation to income from your server.