How to install Tebex (Formerly Buycraft)
Last modified on Nov 1, 2021 in plugins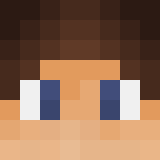 By ApexHosting
Everyone wants to play minecraft but hosting it costs money. The easiest and free way to start collecting money to support your server is to take donations and offer in game perks to those that buy packages from you. This augmented gameplay for a fee can take your expense and turn it into a revenue stream fast. The best service online that does this is Tebex. Their online subdomain based store is ideal for ease of access from yoursite.tebex.io email address they generate with your free account.
How to Setup Tebex (Buycraft)
To begin, go to tebex.io. At the top right menu you will see sign up free text. Click this and fill out the following forms to register. The page should load another page with a few directions and a command that comes with a long number like 12384123489612346.
The directions will tell you to download a jar file and load it to your FTP's plugin directory. After this reset your server by hitting stop, then start at the tp of your multicraft control panel. The green light at the top light should go from green, to a gray circle with an x inside to stop. When you hit start it should have a circular arrow icon as it processes and a green circle on success. If the server does not immediately show a green light check your console to the left. If it says the server is up then it's just a temporary lag. Access multicraft as you normally would and your server should be working just fine again.
Now take the  command and put it in this command log from the previous step. Run the command and go back to your tebex.io login area. Your accounts have now been synced together. The admin will allow you to pick what server gets the donations, what packages to make, set up payment gateways and more.
To embed this module into your site go to the website integration tab on the bottom left of the tebex.io admin. Copy and paste the iframe they give you into the page of your website. You now have an integrated a store inside of your website. This works with most CMS platforms.