How to Improve Minecraft 1.20+
in Modpacks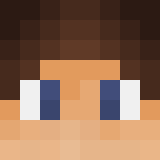 By Nathan Young
Overview
While hosting a Minecraft 1.20 server or playing a singleplayer world, some users may want to change a few aspects of the game. This can take many different forms, with increasing performance and the quality of life being popular choices. If you're wanting to enjoy vanilla Minecraft with improvements, then consider trying the Breakneck modpack for Fabric. This is completely client-sided, meaning you can join almost any server to have enhanced gameplay. For example, players using this pack will receive an FPS boost and have the ability to use built-in shaders, along with several other features. This is perfect for small survival servers, factions, skyblock, and many more gamemodes. Setting it up may not be common knowledge, so we've created this Apex Hosting guide to show you how to improve Minecraft 1.20 and above with the Breakneck modpack.

Summary
The Breakneck modpack was developed by HaXr and published on CurseForge in 2022, gathering over 60,000 downloads. Only recently this pack was updated to 1.20 and 1.20.1, which is attracting lots of attention since many others aren't using the latest version yet. This will change over time, but for now thousands of players can enjoy an optimized Minecraft experience on any world or server.

Installation
Before getting started with this modpack, you'll want to install the CurseForge launcher. This allows you and others alike to download many different packs, including Breakneck. The instructions below will guide you through this process to begin enjoying an improved Minecraft experience.
Navigate to CurseForge and press Download for your operating system.

Save and open this file on your computer to start the installation process.
After it's finished, startup the launcher and click Browse Modpacks from the menu.

Proceed to type "Breakneck" in the text box, then press the select it once found.
Continue to click Versions and press the Download button for any 1.20 instance.

Wait for everything to finish installing, then click Play from My Modpacks to load it.
In future updates for Breakneck, the latest release might be Minecraft 1.20 or higher. This means you can simply press Install once it appears after searching for this modpack in CurseForge. Otherwise, continue to use the Versions list to find your desired one.
Getting Started
When you load into the Minecraft world, you'll notice that your frames per second have greatly increased. This can be amplified by tweaking extra settings and finetuning everything to suit your needs. However, shaders can significantly lower the FPS in your game in exchange for amazing graphics. There is a performance-based pack for you to use, along with countless resources in the menu to personalize your gameplay experience. We'll walk you through the most notable ones to discover and try out in the subsections below. Keep in mind that some features may differ depending on what Minecraft version you're using, such as 1.19.4 having other mods compared to 1.20.1. Regardless, most of these features are available across them all.

Resource Packs
One of the first activities you'll want to do is enabling some resource packs in-game. By default, there's already some activated with a few leftovers. We encourage you to play around with them to find what works best for you. In some cases, these resource packs might be outdated. This isn't too problematic, as it tends to be compatible regardless of the Minecraft version. If you're wanting more packs to enjoy, you're able to do that in the CurseForge profile for the Breakneck profile.
Fantastic Shaders
Additionally, there's shaders available to use with this modpack. This can be accessed through the Video Settings, which reveals two options to try out. One of these is for quality, while the other is built with performance in mind. There'll be subtle differences between the two, so make sure to choose the one you want. Otherwise, installing your own is possible if it's compatible with the modpack. Keep in mind that some resource packs may require you to have shaders too.
Better Animations
One of these resource packs includes custom and unique animations for mobs, NPCs, and other entities. For example, villagers now appear to be more life-like, greatly improving the trading experience with a sense of realism. The same applies to chickens, zombies, skeletons, cows, sheep, spiders, and many other creatures. This is a wonderful feature from the modpack, as vanilla Minecraft is dull in comparison. Similar concepts apply to eating food or other interactions too.
Cape Customization
If you have any capes from Mojang, Optifine, or modifications, you can configure them accordingly in the Cape Options. Whether you want to disable them or quickly switch styles, you can do that in this area. Keep in mind that only accounts with capes are allowed to do this, as normal players don't have them. Besides this, another interesting feature is the ability to toggle if they overlay on elytras. This gives you more control over how you appear in a server or your world.
Improved Performance
Throughout this guide, we've mentioned that Breakneck significantly improves the performance of Minecraft. This isn't an understatement, as players can completely max out their graphics, resource packs, shaders, and more while still retaining over 200+ FPS. In some cases, this can reach well over that number, but depends on your machine and in-game events. This is amplified without having shaders or extra settings, providing some machines with 500+ FPS.
Configurable Options
Achieving a high number of FPS involves you tweaking settings, such as render distance, max framerate, and other options. This is achieved in the Sodium Video Settings, providing a detailed menu of everything you can edit. However, some options may be controlled elsewhere in the menu. Keep this in mind when beginning to further optimize your Minecraft experience in this modpack. Additionally, it's strongly recommended to avoid messing with settings you don't fully understand.
Operator Utilities
Another unique feature from this modpack is a new GUI menu, called Operator Utilities. This is enabled through the Controls category in the settings, allowing you to access custom items only with OP Levels. For example, you can grab barriers or lighting blocks to help build the perfect structure. Whether you're in a modded or plugin-based server, this comes in handy when building. There are even four new paintings for you to enjoy, adding onto the personalization of your base.
Enhanced Gameplay
With the Breakneck modpack, your Minecraft experience is greatly enhanced and improved. There are over 100 mods, all of which help make your game perform better. Whether you're taking advantage of the new settings or simply wanting an optimized version of your beloved game, this modpack is worth trying out. Additional modifications can be installed too, just as long as it's compatible with Fabric 1.20 and above. We hope you have a grand adventure with this modpack on your Minecraft server or singleplayer world.

Common Issues
My Modpack isn't Minecraft 1.20+
If you've loaded up the game and found it's not using 1.20+, then make sure you select the right one from the Versions area in CurseForge for Breakneck. Some players may decide to only click "Install" once it appears, which only downloads the full release of the modpack. Keep in mind that due to 1.20.1 being the latest version, they're only accessible through the above area. Once you've installed the correct one, load it up to confirm you've resolved this situation.
Game is Crashing
In some cases, the game may crash due to on-going issues with the modpack version you've installed. If available, we suggest switching to another build of Breakneck. This may help prevent crashes from happening, but you can also contact our Support for additional help. The cause might be related to something completely different, so make sure to note what occurs before the issue begins.
In-game Lag
Lagging on your server may be caused by other reasons instead of the modpack being the main factor. We encourage you to review our optimization guide to see about trying some solutions. Alternatively, you can check out our modded version of that tutorial to see what mods or other fixes can work. Besides this, a general note to make is avoiding too many entities or events in-game. However, if you lag in brand new worlds, then this could indicate you need to allocate more memory to the CurseForge launcher.

Useful Links
Breakneck on CurseForge
Setting Up and Using Fabric
How to Become a Minecraft Server Operator
Adding Mods to a Minecraft Server