How to Fix a Corrupted Game.db In Conan Exiles
in conan exiles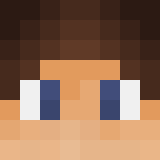 By Nathan Young
Overview
Playing on Conan Exiles servers can be an enjoyable experience for all players, as exploring new feats and adventuring through the story offers entertaining gameplay. While advancing in your world, problematic situations can arise for a variety of reasons. For example, your saved game database (db) files can become corrupted and make the server unplayable, putting stress on players. However, with our easy-to-use panel, you can quickly resolve corrupted save files. The process for doing this is simple and requires no technical knowledge, which is helpful for most owners. Keeping this in mind, let's learn how to fix a corrupted game.db file on your Conan Exiles server in this Apex Hosting tutorial.

Solving File Corruption
Fixing corrupted db files requires you to delete and restore them from a previous backup. In other words, a restoration is the only solution to the situation. This can be troublesome for owners, as it reverts world and character progress. However, all our Conan Exiles servers automatically create backup files from several different times, allowing you to selectively choose the best one. Review the instructions below to get started, then continue towards the next section to complete the restoration.

Delete Corrupted Files
Head towards your Apex server panel and click FTP File Access, near the top left.

Login with your password and enter in this directory: …/ConanSandBox/Saved.

Note: Make sure to use the correct server profile for these steps.

Inside of this folder, locate the following files: game.db, game.db-shm, and game.db-wal.
Check mark them and press Delete at the top, then continue to Submit the changes.

Wait for this to be done, which will display the "Done, returned Ok" console message.
At this point, the corrupted files are gone and you're ready to restore them.
Restore a Backup
Navigate towards your FTP File Access area from the server panel.
Login and enter in the …/ConanSandBox/Saved directory.
Locate one of the game_backup_[number].db files and check mark it.

Press Rename at the top of your screen and enter game.db for the New Name field, then Submit it.

Wait until you see the "Done, returned Ok" console message, as this means it's done.
Return to the main panel and Start or Restart the server to restore the file.
Afterward, join and confirm the backup was successful in-game.
Common Issues
Server Isn't Working
If the server stops functioning after trying the above steps, then the backup could be corrupted too. This happens when the server creates a backup on an already broken world. It's a rare occurrence, but can be solved by choosing another viable backup file. The best way to select one is by organizing the files by date, which is done by clicking Mod Time within the Saved directory. Once they are sorted, you may begin looking at the times that work best for you. It may also be good to Stop the server before doing anything, if it's still problematic.
Progression Lost
Unfortunately, it's almost guaranteed that you'll lose character and world progress since a restoration is required to fix corrupted game.db files. There isn't a method to bypass this, other than choosing the most recent backup. Although, if you have these stored on your computer, then uploading them as replacements in the Saved folder might be more helpful. Besides that, restoring the entire server to a previous point could be better for your situation. Doing this involves contacting Support for a manual restoration, which you can do here.

Useful Links
Hosting Conan Exiles Servers
Adding Custom Maps to Conan Exiles Servers
How to Join a Conan Exiles Server
Becoming an Admin on Conan Exiles