How to Change the Spawn Area on a Satisfactory Server
Last modified on Sep 2, 2022 in Satisfactory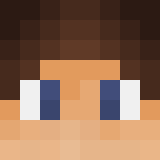 By Dalton Whalen
Overview
When playing on a Satisfactory Server, the initial spawn location is an important part of the initial gameplay experience. Depending on the location, the enemies and resources may drastically change. The grass fields may be open and peaceful, but the dune desert has plenty of ore with little water, adding onto the difficulty. Whether you aim for an easier experience or more difficult gameplay, each location can redefine the beginning of each playthrough. Knowing how to change the spawn area on a Satisfactory server can be confusing for new players, so we have created this Apex Hosting guide.

Available Starting Areas
At the moment, there are four main Satisfactory spawn locations that you can choose from. As you explore the map, all locations will become accessible, however only one can be selected when starting a world.

Grass Fields
Ideal for first-time players. The first viable building location FICSIT had found, standing out because of its open and relatively flat fields. Considering the distances between mining locations, building outposts and/or large transportation lines may be necessary eventually.

Rocky Desert
Suitable for first-time pioneers. The textbook example of a FICSIT-approved building location, with balanced resources, space, and distances. Additionally, it is very close to the sea, making water an easy commodity.

Northern Forest
Good for experienced players. A lush building location with many height differences and a few open areas, challenging conventional building and planning methods. Despite these challenges, it caught our eye due to the richness of its resources.

Dune Desert
Recommended for advanced pioneers. Initially considered too risky, further investigation has convinced us that this area is viable for building with its large, open spaces and plentiful mining locations. Foliage and water locations are rare and contained, making initial power set-ups challenging.

Restarting in a New Area
Launch Satisfactory and proceed to the main menu.
Open the Server Manager option, then select your server.

In the top menu, select Create Game.
Click to select one of the available starting areas.

Fill in the session name, then optionally check the join box.
Once you are prepared, press Create Game to make a fresh world with the desired spawn area.
Common Issues
The starting area did not change:
When this occurs, it often means that the server did not load the new world properly. To adjust this, perform the steps again and ensure that the desired world is selected. Additionally, ensure the session name is unique to prevent any issues with existing world names. Once done, press Create Game
I am unable to join the server after a restart:
If the server restarts without creating a save, then you may be unable to join the server. To fix this, visit the server manager, then enter the Manage Saves tab. Here, continue to the Load Save area, select the desired save, then load it up. If no saves were created, a new world will need to be created once again.

Helpful Links
Apex Server Panel
Satisfactory Steam Page