How to Change Maps on your Unturned Server
Last modified on Dec 6, 2021 in Unturned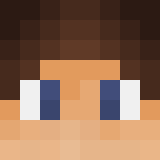 By Dalton Whalen
Overview
When playing Unturned, you may grow tired of the default world, PEI. Whether you desire more difficulty or simply want a new environment to survive in, Unturned comes with several maps to choose from. Whether you want to explore the Yukon or survive the difficulty in Russia, all of this is possible from your Unturned dedicated server. Changing maps can be tedious if you are unfamiliar with the process, so we have created this Apex Hosting guide to ease you through the setup instructions.

Changing the Map
Navigate to your Apex Server Panel and stop the server.
Proceed to the FTP File Access on the left.
Navigate to the Servers folder, select your world folder, then the Server folder.
Locate the Commands.dat file and press edit to the far-right.

On any blank line, add the following:

map [MapName]
Replace [MapName] with any available map, which will be listed below.
Available Maps
Germany – Large survival world, recommended for intermediate survivors.
PEI – The default map, medium sized and recommended for beginners.
Russia – A large world recommended for experienced survivors.
Washington – A medium world for intermediate players.
Yukon – A medium world for experienced survivors.
Replace the [MapName] section from above with any of the above map names.

Loading the Map
Once the map name is entered, press Save.
Return to the main panel page.
Press the Restart button to start the server.
This will start up your Unturned server with your desired map!

Common Issues
The world is the same as before:
Oftentimes, this means that the Commands.dat file was not saved properly. Ensure that you are editing the correct file and have the exact map name spelling from above. Afterwards, ensure that you save and restart the server once more.
The world changed, but isn't the correct map:
Generally, this means that a new world was generated through the panel, which is not required for these instructions. After changing the Commands.dat file, ensure you save, but restart the server without making a new world.