How to Change Enemy Settings in The Forest
Last modified on Aug 10, 2023 in The Forest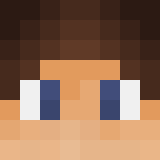 By Dalton Whalen
Overview
Within the dangerous lands of The Forest, enemies lurk around every corner. Whether they are one of the various cannibals or a mutant, these creatures are a constant threat to your survival. These can become tedious to deal with, which can invoke a desire to make the game a bit easier. Thankfully, The Forest provides a variety of server settings, some of which are dedicated specifically to controlling enemy behavior. Whether it is adjusting the difficulty, protecting your structures, or removing all enemies, this is all easily achievable. Adjusting these options is even easier with our Apex Hosting customizations tab, which allows you to make changes on the fly. Despite this, understanding each option can be confusing for unfamiliar players, so we have created this tutorial to help you get started.

The Forest Enemies
There are two main enemy types in The Forest, with the most common threat being the cannibals. These tribal creatures will patrol day and night to hunt outsiders present within the world. Once made aware of your presence, patrols may become larger with more threats. There are many different types of cannibals, from pale to fire throwers, they are a force to be reckoned with.
Changing Enemy Settings
Navigate to the Apex Server Panel, then log in.
At the top of the main panel page, press Stop to turn off the server.
In the left-hand menu, select the Customizations option.

Here, you can browse through the various settings for your server.
Available Settings
There are many customizations to change, however there are a few that will adjust enemy behavior.
Allow Enemies Creative
Whether or not enemies will spawn in creative mode on the server. This is disabled by default.
Difficulty
The difficulty of the server, directly affecting enemy health and damage. Peaceful mode will disable enemies altogether.
No Building Destruction
Checking this will prevent cannibals or other enemies from damaging your structures, allowing you to remain safe.
Vegan Mode
Similarly to the Peaceful difficulty, Vegan Mode will disable all enemies on the server when enabled.
Vegetarian Mode
When this mode is enabled, enemies will not spawn during the day, but they will still spawn in the night.
Once you have selected your settings, return to the main panel page and restart the server. The customizations will automatically save and be available for use when the server has finished starting up.

Conclusion
Following this, you now know how to find your server customization options and tweak them to your liking. Depending on your play style, you may wish to mix the settings to protect structures while also only having enemies at night. Thanks to the ease of access provided by the customizations tab, you can return to this page and make further adjustments at any time. This can be beneficial if you are struggling with stronger enemies or simply wish to explore the game without a threat looming over you. With this knowledge in mind, you are ready to tweak enemy settings in The Forest and uncover the truth.

Helpful Links
How to Connect to a The Forest Server
The Forest Customization Options
The Forest Guides