How to Add Tags to a Rust Server
Last modified on Sep 2, 2022 in rust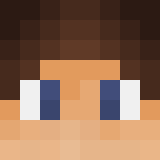 By Dalton Whalen
Overview
When owning a Rust server, you may eventually want to configure your server from a wide range of setups and configurations for gameplay. When this happens, you may want a way to let players know what kind of server they should expect before joining. Luckily, Rust allows you to set server tags to let players know what kind of server you run before they decide to invest in it. Whether you feature interval-based resets, roleplay, minigames, or more, these can all be set to appear in the server browser. Adding tags to a Rust server can be confusing for unfamiliar players, so we have created this Apex Hosting guide to ease you through the setup process.

Available Tags
monthly
biweekly
weekly
vanilla
pve
roleplay
creative
softcore
minigame
training
battlefield
broyale
builds
How to Set Tags
Navigate to the Apex Server Panel, then log log.
Access the Console tab on the left-hand side.

In the text field, type in server.tags "Tag1,Tag2,Tag3"
Replace the tags with the ones above, with 3 being the maximum that can be viewed.

Once complete, enter the server.writecfg command to write the changes:
The selected tags should now appear for your server within a few minutes!
Common Issues
The tags are not appearing/updating:
Oftentimes, if the tags are not changing, it may require a minute or two for it to update on the server page. If it still does not update, restart the server to force it to load the new changes. If this still has issues, ensure that tags you entered in the console are spelled correctly.
Others can see the tags, but not me:
If other players can see the server tags but not yourself, it often means the server information is cached on your system. To fix this, simply restart the Rust game on your own computer, then launch it once more. This should reset the server list and the adjustments should appear on your game.