How to Access Terraria Server Settings
in Terraria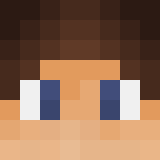 By Nathan Young
Overview
There are many customization options for vanilla and modded Terraria servers, giving owners lots of possibilities. These can range from enabling god mode to editing the world's weather system, among other unique changes. However, the process for tweaking these settings isn't well known due to the different designs for each server type. For example, vanilla differs from TShock in the amount of options to edit and where to access them. This can easily become overwhelming to new Terraria owners, especially those who want to quickly startup a world to play with friends. Luckily, our easy-to-use panel simplifies everything for you to get started. With this in mind, we've created this Apex Hosting tutorial to show you how to access and edit server settings in Terraria.

Terraria Server Types
There are three main server types many players use, Vanilla, tModLoader, and TShock. Due to these, accessing their respective settings may differ depending on the one you're using. However, there's a universal way to easily edit these options. This means owners can do it for default and modded servers, making it the most popular choice. Although, the other method involves more control and settings to edit, which may be better for some owners. Regardless of this, we'll be going through each server type to give you a better understanding of where these options are located.

Vanilla / tModLoader
The default and tMod versions of Terraria both share the same method for accessing and editing the server settings. It's conveniently found in the panel without any need for knowing FTP information, making this extremely helpful to you. This is considered the universal method for all Terraria servers, as these options are available to everyone. Follow the instructions below to learn more about this way to access the settings.
Head towards your Apex server panel, then click Config Files near the top left corner.

Important: Ensure you're using the correct Server Profile for this process.

Click Terraria Settings (serverconfig.txt) to reveal its contents.

Locate and edit your desired settings, then press Save at the bottom.

In the next prompt, click Restart Now to apply the changes.
TShock
Similarly to the other types, TShock servers allow you to access the settings through the Config Files. However, you're given extra materials to review in addition to the serverconfig.txt file. Everything still works as normal, but with more options to possible use in your game. These extra settings aren't universal, so it'll only work on this kind of server type.
Navigate to the Config Files area from your server panel.
Once there, locate and select the config.json option.

Inside the file editor, make any necessary changes and click Save at the top.

Restart the server from the main panel to apply the edits.
Common Issues
My Settings Aren't Saving
In most cases, the server saves your changes and doesn't apply them. This can happen for a wide range of reasons, with not restarting being the most common. Ensure you've clicked Restart from the main panel or Restart Now in the respective prompt to apply the settings. However, sometimes the changes simply won't save after editing them. This may occur if there are two different areas to make the same edit, such as the server password. Inside of the Customizations area from the main panel, you can make similar changes that could interfere with other ones in Config Files. In other words, make sure you're editing the settings in their respective locations so there isn't conflict.

Unable to View "Terraria Settings"
Sometimes, issues may arise that prevent the serverconfig.txt file from appearing in the Config Files area. This means you're unable to edit the Terraria settings, at least from this location. Fixing this requires you to log into the FTP File Access page from the main panel. This area contains all the server files, including the one you want to edit. It should be in the main directory, meaning once logged in it'll appear down below. However, it's best to contact Support if your Terraria server settings aren't generating or showing up properly.

Useful Links
Uploading Custom Worlds to a Terraria Server
Setting up Crossplay for Terraria Servers
How to Join a Terraria Server
How to Set a Password on Terraria Servers