FTB Ultimate Server
Last modified on Feb 25, 2021 in modpacks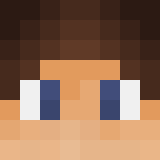 By ApexHosting
Number of mods: approximately 45 mods
This modpack is fit for small to medium server population.
Feed The Beast Ultimate was one of the biggest mod packs out there for quite some time. This is not the case anymore but it's still a lot of fun to play certainly do not underestimate that.
This modpack is more focused on the technical side of the minecraft mods and less on the magical side. With mods in it like buildcraft, industrialcraft² and minefactory you'll be able to create quite a big factory just doing all your stuff you don't like to do. It is also able to complete things you love to do but what's just too much work to craft or process by hand.
Apex Minecraft Hosting understands the vast amount of resources that are required to run an intensive mod pack like an FTB Ultimate Server and gives you the power that you require to have a server with no lag. If you are having trouble our team can help install FTB Ultimate for you so you will be up and running in no time.
You will also have the opportunity to go full redstone crazy with redpower 2 and let redstone do some evil trap creation for you to trap your friends in multiplayer, or don't let the less experienced players catch you in singleplayer. You can also utilize the functions of computercraft to help you with your Redpower 2 traps and make it just that tiny bit more evil and less bulky. Another fun thing to do with a FTB Ultimate Server is to make multiple dimensions using mystcraft, but watch our because mystcraft can be a pain to get the world right. This pack was originally created on 1.6.4.
How To Make a FTB Ultimate Server With Apex Hosting
Select your server package from our pricing page
On the 'Configure Your Server' page, complete the required fields
Under 'Server Version', select 'FTB Ultimate' from the dropdown list
Complete the order and your FTB Ultimate server will be created instantly