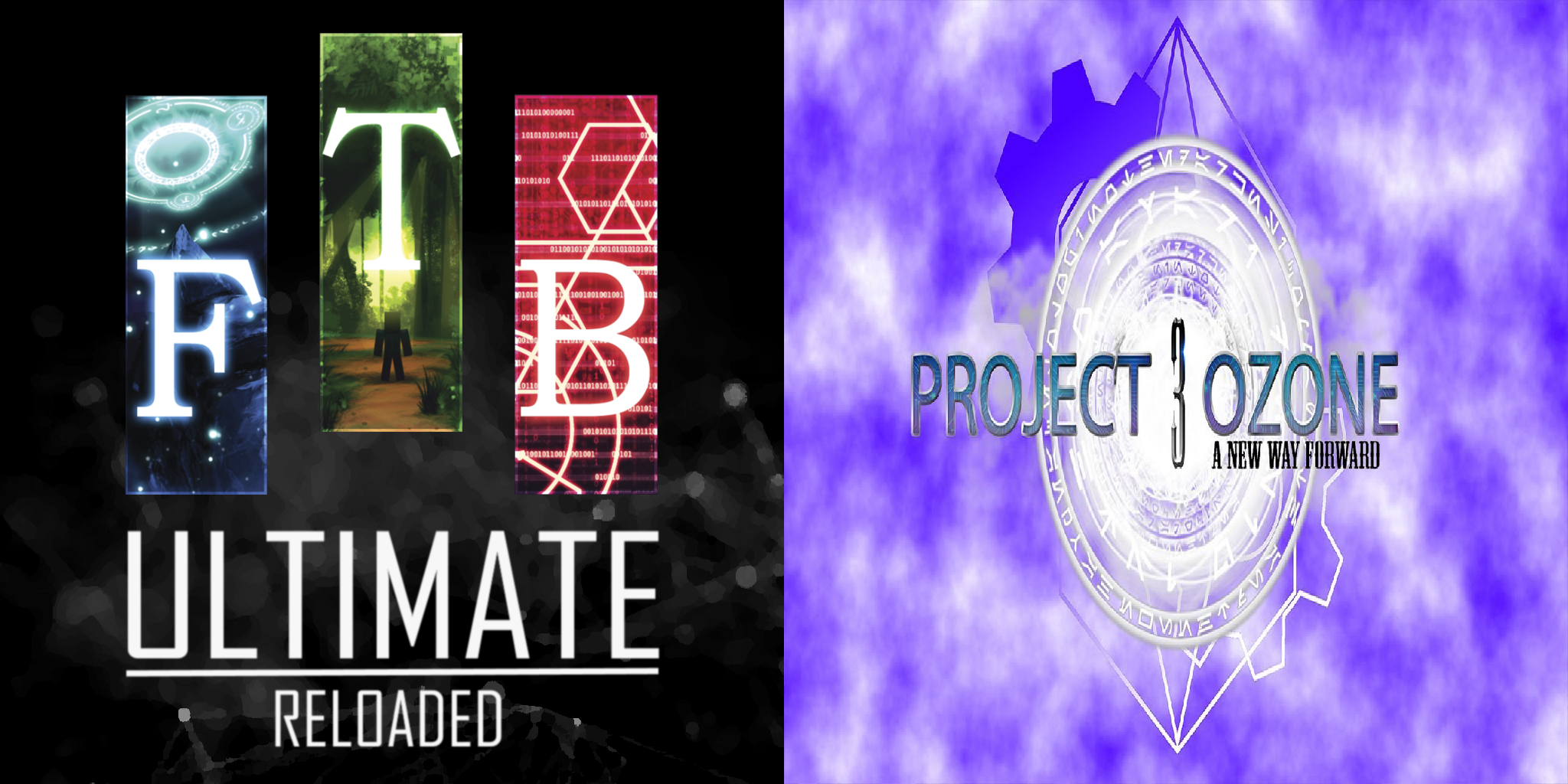 Modpack Update: FTB Ultimate Reloaded and Project Ozone 3 Now Available!
More modpacks! More modpacks! You guys want more modpacks so we are giving you two new modpacks to add to the list this time! We have brought on FTB Ultimate Reloaded and Project Ozone 3 for you to try out!
So for those of you whom may not heard of these packs let's give a quick break down about them starting with FTB Ultimate Reloaded!
FTB Ultimate Reloaded is based off the original FTB Ultimate modpack which was back then exactly that. The ultimate modpack from monsters to tech to exploration and more. It had everything you could ever want and then some. FTB Ultimate Reloaded is that pack but completely updated and revamped allowing you to play it on 1.12.2 with bug fixes, new content, better performance and more! So be sure to check it out here!
Next up is Project Ozone 3 from the same team whom brought you Project Ozone 1 & 2. Starting you in the skies filled with exploration across over new mods, level types, over 1,000 quests, difficulties, progression and more! It's an amazing pack with so much detail and work put into it with a wide range of ways for you to play and replay. Highly recommend check it out here!
We are always going to keep bringing you the newest and the best packs so be sure to keep your eyes peeled for even more updates coming out!
Have fun and until next time!
Team Apex