FTB Monster Server
Last modified on Feb 25, 2021 in modpacks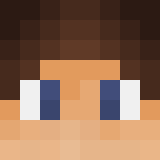 By ApexHosting
Number of mods: approximately 139 mods
This modpack is fit for small to large server population.
This Feed The Beast Monster server created by FTB replaces the FTB Unleashed and added more community favored mods.
As for most FTB Modpacks, it's an all-purpose modpack that means that Both technical mods and Magical mods are used in this modpack to create an incredible Monster server. Of course not to forget, the casual mods that make the gameplay a little bit different from other modpacks.
Why wouldn't you create beautifully programmed programs on computercraft that will help you manage your factory or house? Or play around with some bees from magical bees which is a quirky mod that makes the game a bit more fun.
Maybe you could even get yourself a factory that could gather all the resources and throw them into the required altar in correct order. This would be quite advanced and would need to make use of computercraft but you can figure it out on your FTB Direwolf20 server.
How To Make a FTB Monster Server With Apex Hosting
Select your server package from our pricing page
On the 'Configure Your Server' page, complete the required fields
Under 'Server Version', select 'FTB Monster' from the dropdown list
Complete the order and your FTB Monster server will be created instantly