Setup and Play a FTB Builders Paradise Server in Minecraft
Last modified on May 9, 2023 in Modpacks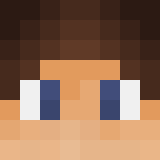 By Dalton Whalen
Overview
Whether you play in Minecraft's tranquil creative mode or jump into survival mode, building is a staple part of the game. From massive structures to simple houses, your base is often the centerpiece of a world. While there are many blocks available for use, many believe that it is not enough, leading players to turn towards various mods and modpacks. One of these packs is FTB Builders Paradise, which adds tons of new modded elements to construct and furnish your dream builds. Try out new lights, decorations, and hundreds of extra blocks to completely redefine your experience. Installing modpacks is streamlined with our Apex Hosting one-click installer, so we have created this tutorial to show you how to get started.

Summary
FTB Builders Paradise is a 1.12.2 modpack developed by Feed the Beast. The modpack has approximately 156 mods and is on version 1.9.0 at the time of writing. The pack celebrates the beauty of modded Minecraft but adds many decoration mods in addition to popular tech mods. Use the various aesthetically pleasing blocks and items to improve your survival and creative experiences.

Server Installation
Navigate to your Apex server panel, then stop the server.
Scroll down to the Game File section, then open the dropdown menu.

Locate and select FTB Builders Paradise, then confirm the change.
When prompted, it is recommended to generate a new world.

Afterwards, restart the server to load up the modpack.
Client Installation
Before you can join and play, you must also install the matching version on your own computer. It is important to select the correct version when prompted, otherwise you will be unable to join.
Windows
Visit the FTB App Download Page, then press the Download for Windows button.

Run the downloaded .exe file and complete the installation process.
Inside the app, enter the Browse tab, then search for Builders Paradise.
Select FTB Builders Paradise and click the Install button.

In the dropdown, select the latest version (1.9.0), then press Install.
Once completed, click Go to Instance, then press Play.
MacOS
Visit the FTB Download Page, then press the Download for MacOS button.
Run the downloaded .dmg file and complete the installation process.
From the app, access the Browse tab and search for Builders Paradise.

Once found, press the Install button, then select the latest version from the dropdown.
Afterwards, click Go to Instance, then press the Play button.
Gameplay Features
While there are many mods included within FTB Builders Paradise, the main mods are related to the numerous decoration blocks and items for both survival and creative mode. Below are just a few examples of the mods you can use in this pack.

Xtones
The Xtones mod adds tons of new blocks to your gameplay loop. There are tons of versions and colors for modern, furistisc, and fantasy-style building blocks. Give your structures the colorful touch they've needed.
Chisel
Bring your decorations to the next level with Chisel. This mod adds hundreds of new block styles and colors for use. In addition, new carpets, bookshelves, and other decorative blocks are ready to be crafted.
Not Enough Roofs
Tired of using plain old stairs as roofs for your builds? With Not Enough Roofs, many new roof blocks of various materials can be used. There are many combinations of shingles and block materials, to add that finishing touch to your house.
Flat Blocks
Ever wanted to use a building block of a specific color, but it wasn't available in vanilla? With Flat Blocks, there are hundreds upon hundreds of blocks with various color codes. This is great for pixel art or just to color your base to perfection.
Fancy Lamps
Why bother using torches when you can take it to the next level with Fancy Lamps. Use a variety of magical decorations with arcane gems, obelisks, lamps, and floating candles. These can provide a magical aesthetic to your builds.
Chisels & Bits
If you're looking for detailed creations, get ready for Chisels & Bits, a mod that allows you to build with tiny blocks. Carve out existing blocks or use each bit to create your own detailed technology, custom floors, and more.
Vanilla Builders Extension
Ever feel like there aren't enough stairs or fences? With Vanilla Builders Extension, there are new fences, walls, stairs, and slabs of many different materials. Clay, glass, and concrete are just a few examples of the blocks you can find.
Architecture Craft
With the Architecture Craft mod, decorate your base with a wide variety of cut shapes with different materials. Custom arches, railings, windows, and much more are available at your fingertips to add realism to each of your creations.
Common Issues
The server is stuck loading after switching to the modpack:
Oftentimes, this issue will occur if a new world is not generated after switching the modpack version. To create a new world, enter the server panel, then press the Change World button. Enter a unique name when prompted, then continue to restart the server. This is especially important if the previous server version was newer than 1.12.2. Otherwise, you can attempt to force-start the server by entering /fml confirm into the console.
I receive an error when I attempt to join:
When this issue occurs, it generally means that the modpack is not properly running on your own computer. First, make sure you have installed version 1.9.0 of the modpack, as an older version will not function with the server. Afterwards, relaunch the pack through the FTB launcher and attempt to join once again. All players will need to be running the same modpack in order to join and play as well.

Helpful Links
FTB App Download
All Modpack Tutorials