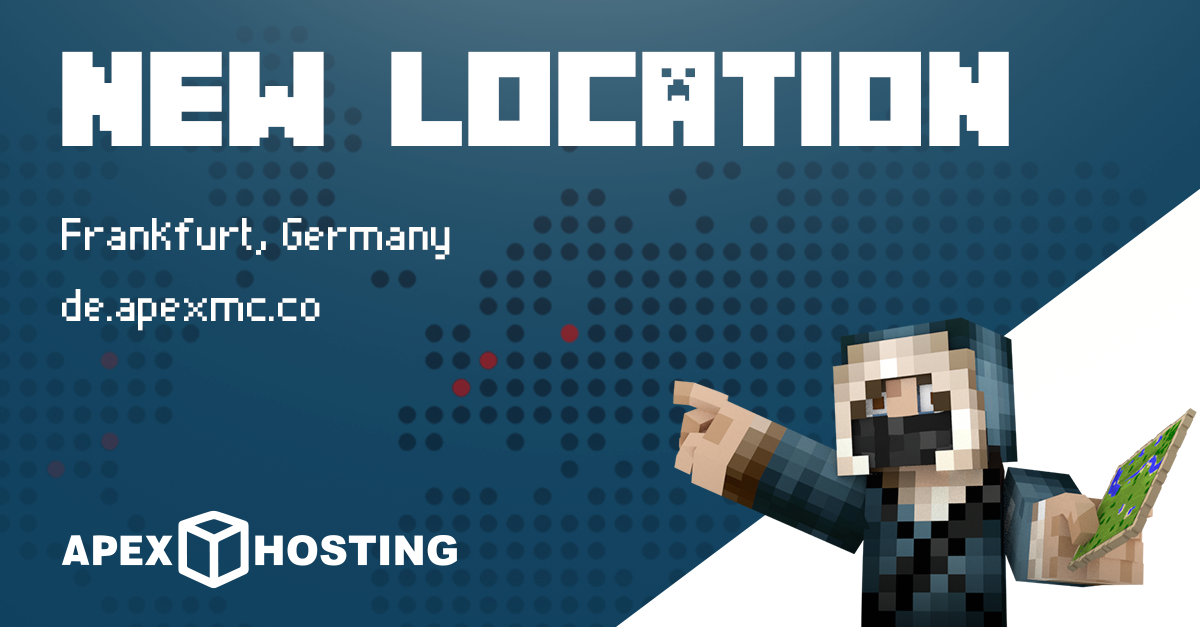 Frankfurt, Germany is now available on Apex!
Guten Tag Everyone
---
Frankfurt, Germany has been on our radar and has now been deployed for all Apex Hosting clients new and old to enjoy! This location is part of our mission to bring even more locations closer to western Europe and eventually Russia! Be sure to check out the test server to see if it's the right fit for you de.apexmc.co
---
Oktoberfest is around the corner!
---
We thought what better way to celebrate Oktoberfest early than to release this new location for all of you to enjoy! We have even more locations and more excitement in the coming months as we always do! We may even have some tricks and or treats just in time before Halloween! So be sure to keep your eyes peeled for new things coming soon!
---
Until next time,
Apex Minecraft Hosting