Servidor de cielos agrarios
Last modified on Ago 8, 2023 in Modpacks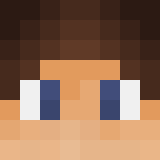 By ApexHosting
Número de mods: aproximadamente 53 mods
Este modpack es adecuado para una población de servidores pequeña a grande.
Feed the Beast Agrarian Skies: Hardcore Quest es un modpack de terceros desarrollado por Jadedcat y alojado en la plataforma FTB .
Agrarian Skies es un paquete de mods en el que tienes diferentes misiones que deben completarse y aquí hay algunas misiones enumeradas. Aprendiendo a Skyblock, Hell's Kitchen, Steel Powered Flight, Bees and Trees, Eres un mago Steve, Para el acaparamiento, Sigue la corriente, El fin, Los derechos de fanfarronear.
Este modpack se envía con un mapa Agrarian Skies predeterminado llamado Home Sweet Home, que es un mapa de estilo skyblock con una línea de búsqueda detallada que es posible gracias al mod Hardcore Questing Mode.
Agrarian Skies es un modpack destacado de Direwolf20 y le encanta jugar en este paquete. ¡Inicie su propio servidor Agrarian Skies hoy!
Cómo hacer un servidor Agrarian Skies con Apex Hosting
Selecciona tu servidor desde nuestra página de precios
En la página 'Configurar su servidor', complete los campos obligatorios
En 'Versión del servidor', seleccione su versión de la lista desplegable
Complete el pedido y su servidor Agrarian Skies será creado instantáneamente