Drehmal v2
Last modified on Mar 3, 2022 in Maps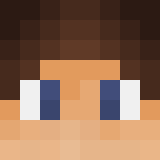 By Dalton Whalen
Overview
Minecraft is a game of adventure and wonder. The first time you build a Nether Portal and explore the hellscape is mystical, and when you first enter the End to challenge the Ender Dragon is incredible. Despite this fact, Vanilla Minecraft is shrouded in nostalgia. The same adventure gets tedious after the hundredth time, and so we move on to other options: Adventure maps. Today, we're going to be going over a very interesting new map called Drehmal: Primordial. Let's begin.

Synopsis
"DREHMAL: PRIMΩDRIAL is a massive, one of a kind Minecraft survival/adventure map with a heavy emphasis on exploration. Featuring fantastical custom biomes, unique weapons with incredible abilities, thirteen custom villages, towns, and cities, over 400 loot-filled structures, new advancements, special traders, tons of dungeons, a fast travel system, and a nonlinear main quest." You can watch the trailer here.
Unlike some adventure maps, Drehmal has actual survival, and will require your survival skills just as much as your puzzle solving or combat skill. It can essentially be considered a survival map with extra features.

The world is jam packed with lore and small stories, with each region and town having been carefully crafted with history that will reflect in-game. The map is part of an extensive worldbuilding project that the creators Balderich and Keeko have been putting together for over four years.
Drehmal: Primordial or Drehmal v2 is actually the sequel to a preexisting map named DREHMAL: Legacy which can be considered a much smaller yet similar map. Both are meant to be played with friends, or in a small community for the best possible experience.

Uploading the World
Download Drehmal: Primordial from Planet Minecraft.
Navigate to your Apex Server Panel, then stop the server.
Access your server files via an FTP client such as Filezilla.
Find the world folder that you want to upload.
Drag it over to the home directory of the server.
Wait for the world to fully update from FileZilla and make sure no files fail to transfer.
Setting the server to load the world
Navigate to your Apex Server Panel, then locate the "World" field.

Press the "Change World" button, then set the name to match the uploaded world exactly as seen.
Once done, start the server and the new world should load up.
Common Issues
The server won't load after a restart:
If this is the case, it's highly likely that the world field was set incorrectly. Double check that you typed the name of the world exactly as it's shown in the FTP, it is caps sensitive.
Buildings from the world are missing:
If you login to your uploaded world and notice that none of your builds are there, it is highly likely that the world was not fully uploaded through FileZilla or that it had failed transfers. In this case you can stop your server, delete and reupload the world completely. This can also be caused by the world not being compatible with your server version. Make sure to always check the version that the world is made for before uploading it to the server.

Conclusion
This is definitely one of the most advanced and well made adventure maps in all of Minecraft. It may not be accurate to say its the largest, but it is easily the most dense and content-packed for its size with an abundance of different environments and items that are sure to not disappoint. I highly recommend trying this out with your friends, but be sure to not let them hog all the mythicals. In any case, I hope this recommendation helped you out, and have a great day!